Recently, ToXSL Technologies participated in a business delegation organised by NASSCOM in the UK. During our visit, we had the chance to meet and establish potential partnerships with thought leaders in the industry. The purpose of the visit was to explore and find a suitable soft landing platform in the host country and set up our new base.
26th June 2023 (London), we visited the Tech Nation office to attend an informative session on how Tech Nation is supporting the growth of industry-disrupting founders and out-of-the-box thinkers in the digital ecosystem. The introductory context was set by Mr. Shivendra Singh, Vice President and Head of Global Trade Development, at NASSCOM. The session further highlighted the ways Tech Nation has supported over three thousand scaling companies by connecting critical thinkers, industry leaders, and forward-thinking founders to grow across all UK regions. Following the first session, another session took place in Tech UK, where delegates learned about the working with UK Government, exploring emerging technologies, and improving productivity.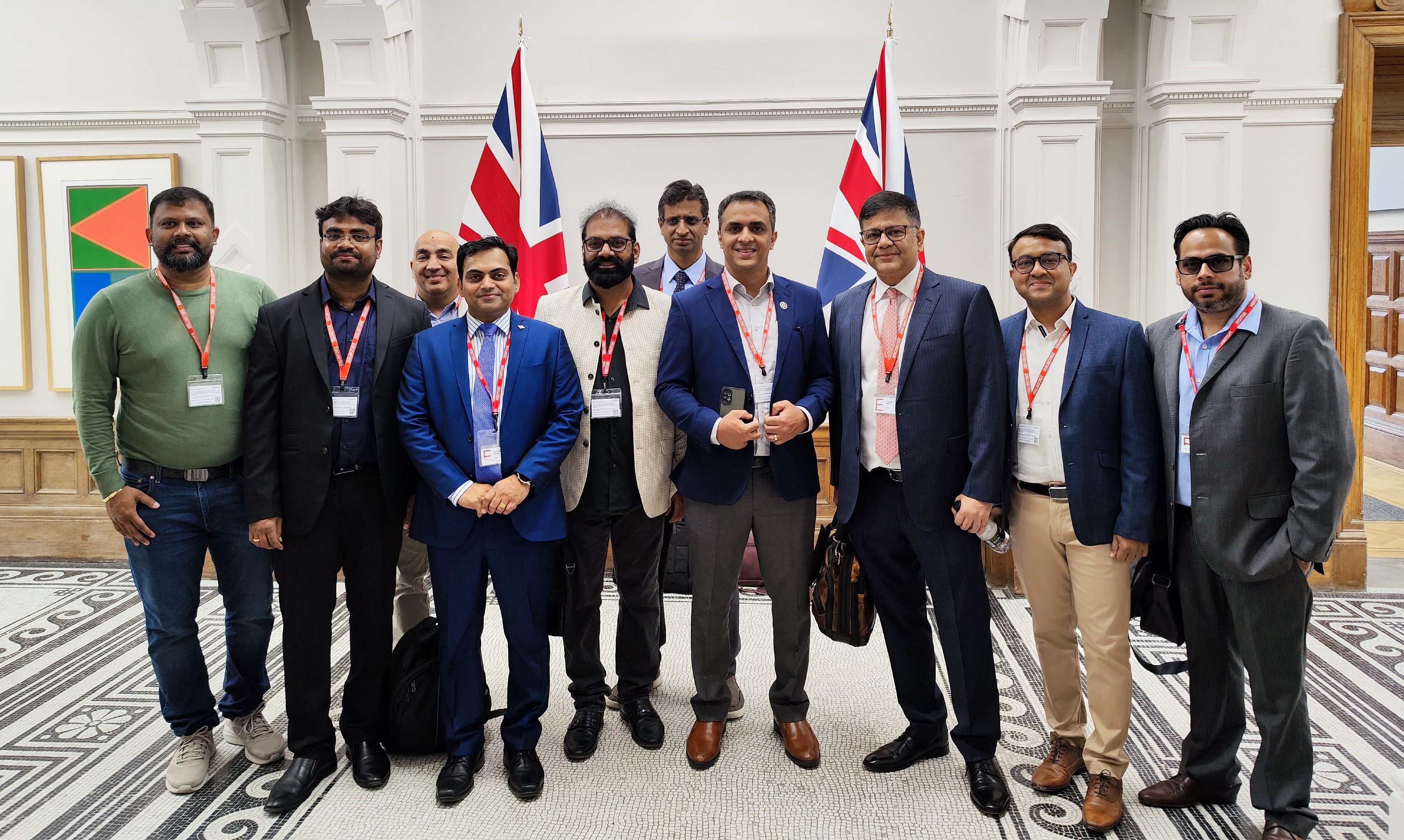 27th June 2023 (London), the second day of our visit, we had the honour to meet Lord Offord of Gravel, Parliamentary Under Secretary of State, Department of Business and Trade, Government of the UK. During the session, delegates discussed their expansion plans in the UK, skills requirements, and challenges around graduate talent. With that, we had a chance to learn about UK employment law, company setup, UK incorporation, and immigration processes. Later we visited a co-working space.
28th June 2023 (Manchester), the third day of the event, the delegation traveled to Greater Manchester, where NASSCOM signed an MoU with Manchester Airports Groups (MAG) to encourage innovation, investment, and technological exchange between the UK and India. This initiative aims to support Indian technology small and medium-sized enterprises in expanding their businesses in the United Kingdom. This MoU will result in the establishment of the first NASSCOM launchpad in the United Kingdom after its success in Canada. This launchpad will help Indian Tech SMEs set up their presence in Greater Manchester and have access to rent-free office space for up to 180 days. These office spaces are based at Manchester Airport, where numerous tech-focused companies are already based. This arrangement will support SMEs through ecosystem connections, stakeholders, and other hand-holding mechanisms to help speed up market entry. Moreover, we strongly believe that this opportunity will provide greater momentum for Indo-UK trade ties.
29th June 2023 (Birmingham), the fourth day of the event, the delegation visited Birmingham. Here, the talk revolved around how to set up businesses in the UK, what to look out for, and what is best. With that, we had the opportunity to visit STEAMhouse and iCentrum, Birmingham's leading digital tech campus, home to over 120 businesses.
30th June 2023 (Bristol), on the final day of our visit, we visited Engine Shed in Redcliffe. In the session, we reflected on the potential business opportunities in Bristal and Bath. Later in the day visited the University of Bristol and Quantum Technologies Innovation Centre available offer shared spaces for startups. With that, we discussed how implementing and adopting innovative technologies can support digital technology for SMEs.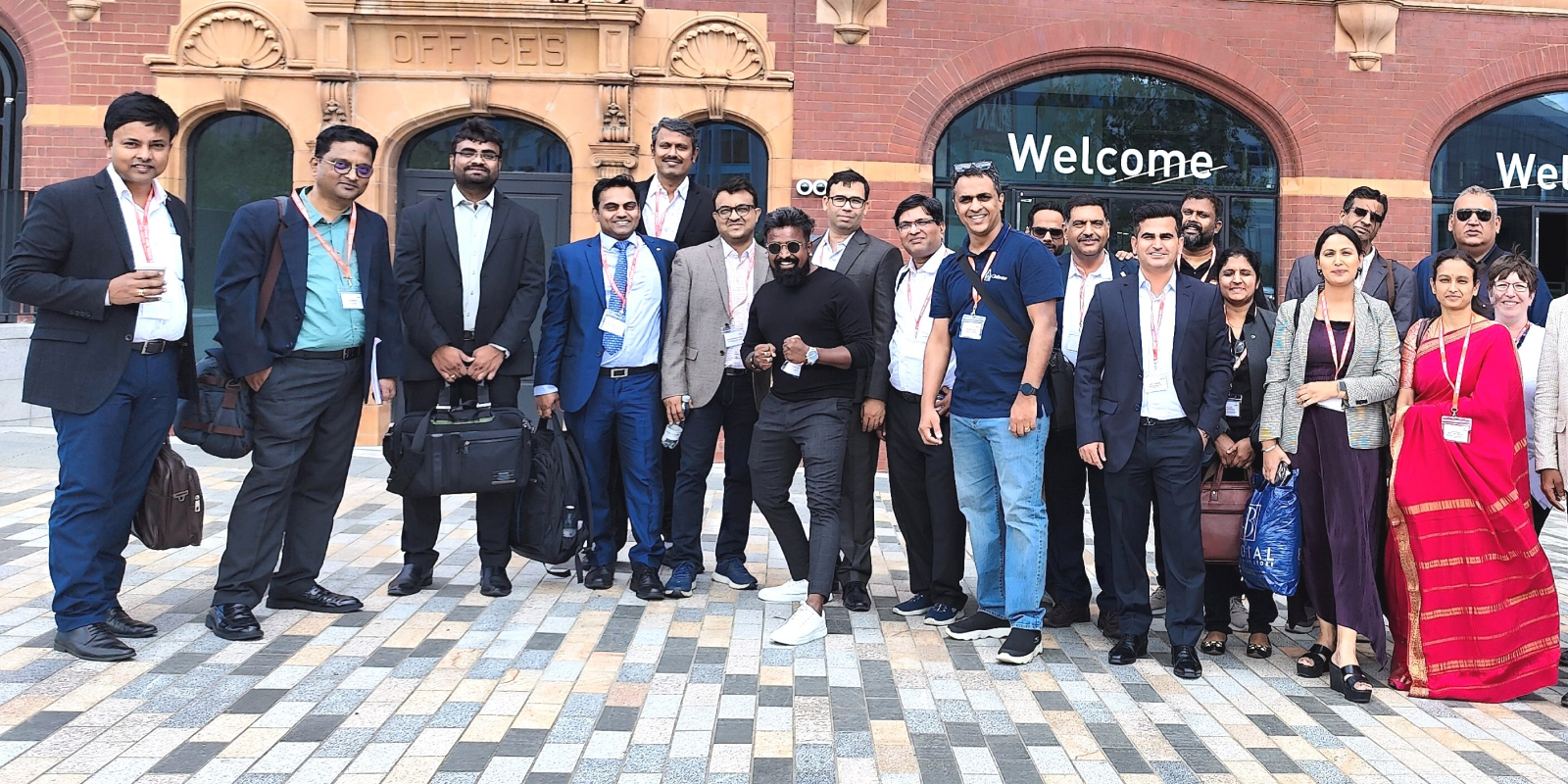 In conclusion, this business delegation visit was a remarkable experience that allowed us to expand our horizons, establish valuable connections, and explore new opportunities. This program reflects NASSCOM's commitment to fostering innovation, entrepreneurship, and international collaboration in the technology sector. The knowledge gained, insights shared, and partnerships formed during this visit will undoubtedly contribute to the growth and success of our businesses. With that, we are highly thankful to NASSCOM team for managing such a profound event. The meeting gave us an opportunity to make new international connections and potential partnerships during our time in the UK. We will look forward to setting up our branch in the UK soon.