Managed Email Services
Managed Email Services
Managed Email Services make sending email campaigns easy and get results, so you can concentrate on all the other things you need to do. We offer a high level of security, reliability, and the best collaboration solutions compared to others. With our managed email services, we ensure that the information exchanged between businesses via e-mails remains a hassle-free process.
Drop your email directly into your inbox and protect it against threats, user errors, and data leakage. You get:
Experts who oversee your account

API support from our engineers

Proactive monitoring of your email program.
Capabilities of our Managed Email Hosting Services
Email Security Consulting

We have the most trusted team of service providers who create robust strategies, architectural email security designs and offer the best practices based on your goals and requirements.

Managed Email Threat Monitoring Services

We offer businesses ongoing threat responses for the email attacks they may face. We provide them with email activity analysis also.

Security Awareness Services

We offer security awareness services to organizations, spot the threats and protect them against ongoing attacks.
Why choose E-mail Hosting Solutions with us:
A Unified Approach

ToXSL offers services that allow you to manage multiple email accounts from different providers, all under the same roof. Now E-mail overload is a past thing. Our Managed E-mail Services add credibility and professionalism to your business.

TLS Encryption

Transport Layer Security are cryptographic protocols designed to provide communications security over a computer network. We implement TLS to secure our user's data.

Simple User Interface

Our managed email services make it easy to use, send, and search your e-mails. We include a calendar app to make it easy to organize and set schedules, and the whole interface is mobile-friendly.

Easy Collaboration

We allow you to collaborate securely and safely with our e-mail hosting. Furthermore, we offer solutions that allow you to share e-mails, documents, spreadsheets, appointments, and more. Share all your documents and get them reviewed quickly.

Hacking and Data Breach Protection

We offer a managed email hosting service that usually comes with additional measures to protect from a wide range of cyber-attacks, including hacking, phishing, email spoofing, and email fraud.
With ToXSL, get a fast, secure, and reliable E-mail hosting system designed for all your personal and business needs. We offer customized and secure email hosting services as per the needs of your business, with 24x7x365 customer support. We are always there to help with any issues you may have.
Offering You A People-centric Approach To Your Email Security
Let us handle your email services so that your business can focus on other important tasks while making information exchange a hassle-free process. We offer you the best features for managed e-mail support!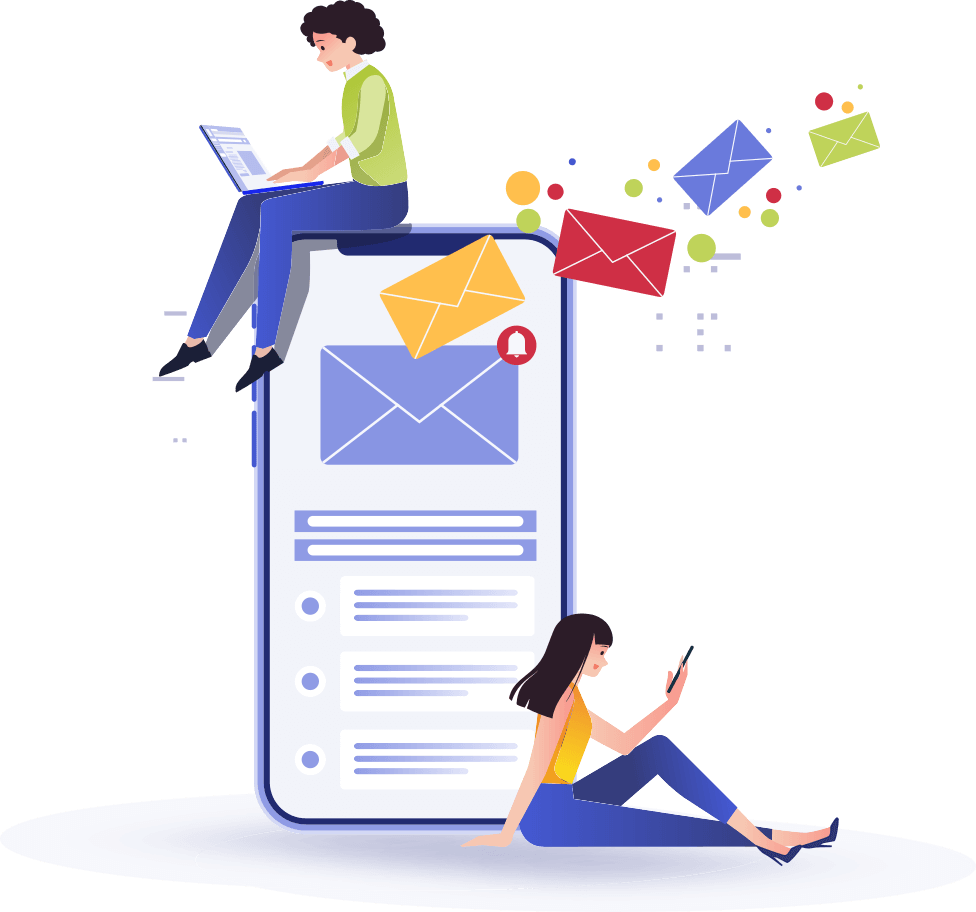 What To Expect From Us
We will help you every step of the way and get you the results that will help you to grow your business.
CUSTOMIZED SOLUTIONS
We focus on giving a personalized experience to our customers, that is why we will customize every solution as per your business requirements.
SAVE MONEY & TIME
We will offer you the best technology solutions based on your budget and timely deliver all the project to satisfy our clients.
SKILLED DEVELOPERS
We have experienced and skilled developers in-house who are technically proficient to manage any level of complicated projects.
24/7 DEDICATED SUPPORT
We offer the best technical support to our clients. We make sure that we have 24/7 dedicated support in case you want any assistance.
​​​​​INTERACTIVE DESIGNS
Our in-house developers follow a unique approach to design striking and amazing designs that helps convert visitors into customers.
DELIVERING HIGH-QUALITY SOLUTIONS
Capitalizing on the quality and innovation, we provide full-fledged software development operations catering to the needs of the present and future.
Giving Your Emails The Best Chance To Land In Inbox
Managing your emails is now easy! We help businesses and offer them the best chance for their emails to land in their inbox. Time to host your business with our secure, flexible, and encrypted e-mail services. Our experts are talented and follow the right strategies that build and manage a deliverability strategy tailored to your sending needs.
Contact Us
Drive Competitive Advantage With Our Profound Work
We entitle your business with advanced tools and technologies to offer cutting-edge solutions. Have a look at our best work.
FAQs on Managed Email Services
What are Managed Email Services?
A managed email service is a web-application that offers tools to manage your inbox and organize contacts and messages. These services offer backups, archiving, scheduling, and security, and make a highly targeted and impactful email marketing strategy.
Why should I use managed email services?
Managed Email Services offer key solution advantages, and they are as follows:
Advanced Threat Protection

Archiving For Compliance

Business Continuity

Secure Cloud Data Centres
How secure my data is with Managed Email Services?
Managed Email Services feature that protects your data from a wide range of cyberattacks including hacking, phishing, email spoofing, and email fraud.
How cost-effective managed email services are?
The Managed Email Services are not fixed, it depends on many factors like subscriptions, storage, and other features.
How do I choose a managed email service?
Before opting for any managed email service, there are a few factors that you must consider. They are:
Services should be safe and secure
Must have 24×7 customer support
Email services must be reliable
Should be cost-effective
Must have high customer satisfaction