Raspberry Pi
Raspberry Pi
ToXSL Technologies is one of the initial promoters of Raspberry Pi application development services in India, which is a perfect combination of software and hardware. We have an efficient team of Raspberry developers who understand the intricacies of the application development and have the ability to build cutting-edge applications which can run efficiently on any Raspberry Pi device. It allows the implementation of the concept of physical computing at a very low cost.
Benefits of using Raspberry Pi
Broad Peripheral Support

Raspberry has got 26 GPIO Pins that you must-have for the embedded projects and interface hardware.

Supports all codes

Raspberry Pi framework supports all types of codes, which makes it easier for developers to code faster and develop solutions.

Multiple Sensors

As Raspberry has got 26 GPIO pins, it supports multiple sensors at once. Not only sensors but various displays and modules also.

Boost Productivity

It has robust process integration features with a unit testing framework that ultimately boosts the speed and productivity of apps.

Fast Processor

A faster processor ultimately leads to better performance. Raspberry Pi has a fast processor. It has a 1.6 GHz processor in the Raspberry Pi 4B version.
Choosing ToXSL For Raspberry Pi Development Services
We can help you with our in-house expertise to design great solutions based on the Raspberry Pi. At ToXSL Technologies, the Raspberry Pi developers keep themselves updated with the latest versions of software releases, tools, and software development kits. We suggest you utilize our mastery to do the complex development for you that outlines effectively. We can even compose the essential layout programming for our clients, permitting them to get on with your primary programming usefulness.
Create Cutting Edge Applications With Raspberry Pi
Our robust and unique team of developers offers Raspberry Pi application services, the best combination of hardware and software. We are updated with the latest versions and make complex development easy!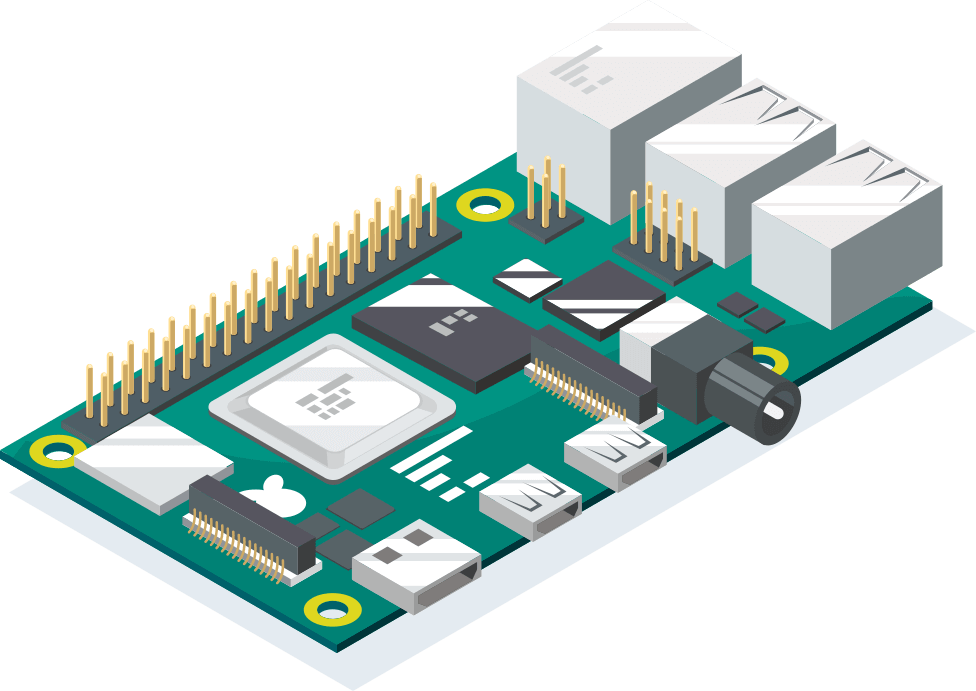 ToXSL Supports Latest Challenges In Raspberry Pi Development
We will help you every step of the way and get you the best Raspberry Pi results that will help you to grow your business.
CUSTOMIZED SOLUTIONS
We focus on giving a personalized Raspberry Pi Development experience to our customers, that is why we will customize every solution as per your business requirements.
SAVE MONEY & TIME
We will offer you the best technology solutions based on your budget and timely deliver all the project to satisfy our clients.
SKILLED DEVELOPERS
We have experienced and skilled developers in-house who are technically proficient to manage any level of complicated projects.
24/7 DEDICATED SUPPORT
We offer the best technical support to our clients. We make sure that we have 24/7 dedicated support in case you want any assistance.
​​​​​INTERACTIVE DESIGNS
Our in-house developers follow a unique approach to design striking and amazing designs that helps convert visitors into customers.
DELIVERING HIGH-QUALITY SOLUTIONS
Capitalizing on the quality and innovation, we provide full-fledged Raspberry development operations catering to the needs of the present and future.
Create Cutting Edge Applications With Raspberry Pi
With a robust team of developers to offer great solutions, we aim to offer a feature-rich and responsive mobile experience for the users. At ToXSL, our developers are up-to-date with the latest version of the releases and technologies. If you are looking forward to Raspberry Pi development services, utilize our mastery skilled developers offering you the best services!
Contact Us
Drive Competitive Advantage With Our Profound Work
We entitle your business with advanced tools and technologies to offer cutting-edge solutions. Have a look at our best work.
FAQs on Raspberry Pi
Can Raspberry Pi be used in industries?
Yes, Raspberry Pi is used in a variety of industries globally, as it offers features that are sustainable and cost-effective.
Can we use Python for Raspberry Pi?
Yes, Python can be used for Raspberry Pi. It is one of the most compatible and widely accepted programming languages for Raspberry Pi.
Raspberry Pi is a very economical pocket-sized computer that runs Linux and allows you to control electronic components for physical computing and explore the Internet of Things.
What are some limitations of using Raspberry Pi?
Raspberry Pi can not be used for complex multitasking processes and its processor is not that fast.
How long does it take to develop Raspberry Pi App?
The timings are not fixed. The development process depends on the client's requirements and the complexity of the project. To know more, contact us.
Take your IoT solutions to the next level with our blended technology and design expertise.