Human Resource Management
Human Resource Management
Human Resource Management Software is designed to streamline and automate the three pillars of HRM, payroll, time & attendance, and benefits management. It reduces the manual task and reduces the overall workload of HR and the organization.
ToXSL Technologies offer the perfect solution for managing the HR task with its human resource management software. It manages all the tasks, from recruitment through the payroll and staff development process to managing the investments of the organization. It helps HR professionals to focus more on talent recruitment, analyzing employee performance, maintaining company culture and branding.
Role of Human Resource Management Software.
Manage Payroll:

Our HR Management system contains a tool that helps HRs to manage and track payrolls.

Gather and Secure Employee Information:

The software makes it easy for the organization to gather employee information and keep it secure in the system.

Track attendance:

It automates the task of tracking the time and attendance of every single employee in the company, thus reducing paperwork and other challenges.

Analyze Performance:

The tool is effective in analyzing the performance of every single employee, thus help HR in offering the right appraisals and promotions to the staff.

Streamlines Recruitment:

It makes it easy to shortlist resumes and target the right candidate for recruitment.
Why Us?
Transparent Services:

We keep everything clear, right from the beginning and suggest you the right solution that helps HR in meeting their day-to-day requirement.

Customization:

Our software solution is customized and best meets your business needs.

Implementation:

We assure the perfect implementation of the product and its smooth functioning.

Support:

Our support team remains focused and committed to offering complete support 24/7.
Helping Bridge The Gap Between Employee And Human Resource Team
Let us help you bring the best out of your business with our customized human resource management services. Now improve your services to your employees and let your business grow!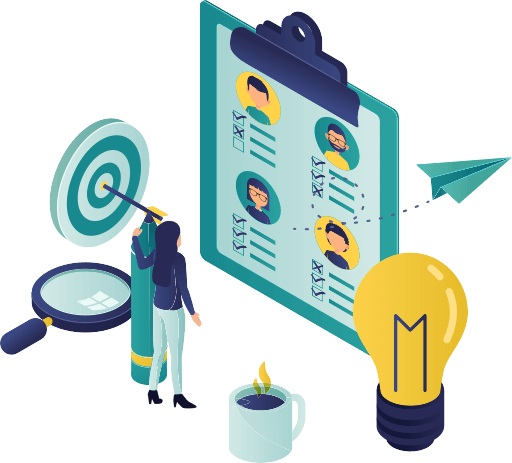 What To Expect From Us
We will help you every step of the way and get you the results that will help you to grow your business.
CUSTOMIZED SOLUTIONS
We focus on giving a personalized experience to our customers, that is why we will customize every solution as per your business requirements.
SAVE MONEY & TIME
We will offer you the best technology solutions based on your budget and timely deliver all the project to satisfy our clients.
SKILLED DEVELOPERS
We have experienced and skilled developers in-house who are technically proficient to manage any level of complicated projects.
24/7 DEDICATED SUPPORT
We offer the best technical support to our clients. We make sure that we have 24/7 dedicated support in case you want any assistance.
​​​​​INTERACTIVE DESIGNS
Our in-house developers follow a unique approach to design striking and amazing designs that helps convert visitors into customers.
DELIVERING HIGH-QUALITY SOLUTIONS
Capitalizing on the quality and innovation, we provide full-fledged software development operations catering to the needs of the present and future.
Bringing Out The Best With Our Customized HR Management
We are backed with a decade of experience in building cultures, capabilities and offer unmatched and customized HR management solutions. Whether it is onboarding, payroll management, background checks, we can handle all of it and bridge the relationship between HR and employees. Planning to expand globally or looking forward to hiring a perfect candidate, we make it happen for you!
Contact Us
Drive Competitive Advantage With Our Profound Work
We entitle your business with advanced tools and technologies to offer cutting-edge solutions. Have a look at our best work.
FAQs on Human Resource Management
What is Human Resource Management?
Human Resource Management (HRM) is a process of recruiting, selecting, onboarding, planning, organizing, and maintaining relationships with employees.
Does HRM services offer payroll?
Yes, HRM offers an add-on payroll solution and allows the data to flow automatically which reduces the risk of double entry and manages payrolls easily.
Does HRM software offers time tracking?
Yes, HRM software plans have time-tracking features embedded in them, and payrolls are automatically synced to them.
What is the importance of Human Resource Management?
There are numerous benefits of Human Resource Management in an organization. A few of them are:
Developing an engaged workforce
Enhancing collaboration
Improving communication
Boosting the confidence of employees
Resolving conflicts effectively
Does ToXSL serve all sizes of businesses?
ToXSL values the needs of all businesses and serves customers from small to big-sized businesses from every industry.
Accelerate the success of your project and streamline workflows with our ERP solutions.