AWS is the world's largest cloud computing platform. We offer AWS Managed services that can perform basic activities, provides full-lifecycle services to run and support your infrastructure. Whether it's migrating to AWS or 24/7 operational support, our deep expertise and knowledge help the entire AWS environment.
Our Strategy
We are an innovation-led partner of AWS, coupled with deep industry domain experience and a proven execution approach that helps the client's to gain the value of our services.
Our End-to-End AWS Managed Services Includes
ToXSL offers a comprehensive suite of AWS managed services and offers businesses a seamless experience. Here are the top-notch services.
AWS Administration and Troubleshooting

Our AWS specialist team is highly trained and experienced in offering you the administration and troubleshooting services such as configuring AWS, ensuring high availability of AWS services, configuring the usage, resolving issues, and more.

Infrastructure Monitoring

With the help of different tools, we predict all the issues and prevent them at the early stage itself. We offer you detailed reports on AWS-based infrastructure performance and resource utilization.

AWS Usage Optimization

We keep in mind your business needs, collect all the details of your AWS infrastructure architecture design and develop solutions using the right strategies while optimizing all the crucial factors.

AWS infrastructure Cybersecurity

Let us take over your infrastructure management so that you can have a secure network architecture. Also, we offer regular security monitoring and detect the issues at an early stage.

AWS Infrastructure Compliance

We ensure to keep a check on your AWS infrastructure with relevant data privacy and security standards and frameworks.
Here are the benefits of AWS cloud services we offer:
Improving Security and Compliance

Using AWS, you have the control to run your business securely. You can meet the core security and all the compliance requirements by automating the manual security tasks so that you can shift your focus to scaling your business.

Our processes include security onboarding, customer control mapping, and more, enabling us to develop solutions using a preferred approach.

Speeds up Migration to Cloud

AWS has been helping numerous organizations to migrate their workloads to the cloud. This benefits by improving productivity, IT cost savings, offering agility, and business flexibility. AWS supports the transfer of websites, applications, databases, storage, and virtual servers. We have experienced professionals that help businesses to gain benefits from the Cloud.

Optimize and Save with AWS

It allows you to take control of the cost, optimizing what and where you have spent. We offer you modern and scalable services to help you with cost management and optimization. The pricing option offers flexibility to manage everything and keep the performance high.

Monitoring, Management, and Support

Leveraging our AWS services and get exceptional digital experience while optimizing efficiencies in time, resources, and budget. Leave everything to us and free up your team to focus on other areas of your business growth.

Our growing team of specialists works closely with the clients and offering multiple data storage and data delivery solutions. With ToXSL, explore the benefits of AWS Managed Services and fuel your business growth with our best practices and tools that reduce the operational complexities and helps to save cost.
Manage Your Infrastructure With Our AWS Managed Services
Augment your operational capabilities with our AWS managed services and get maximized performance. Our engineers are highly dedicated to applying the best practices and helping you know what matters!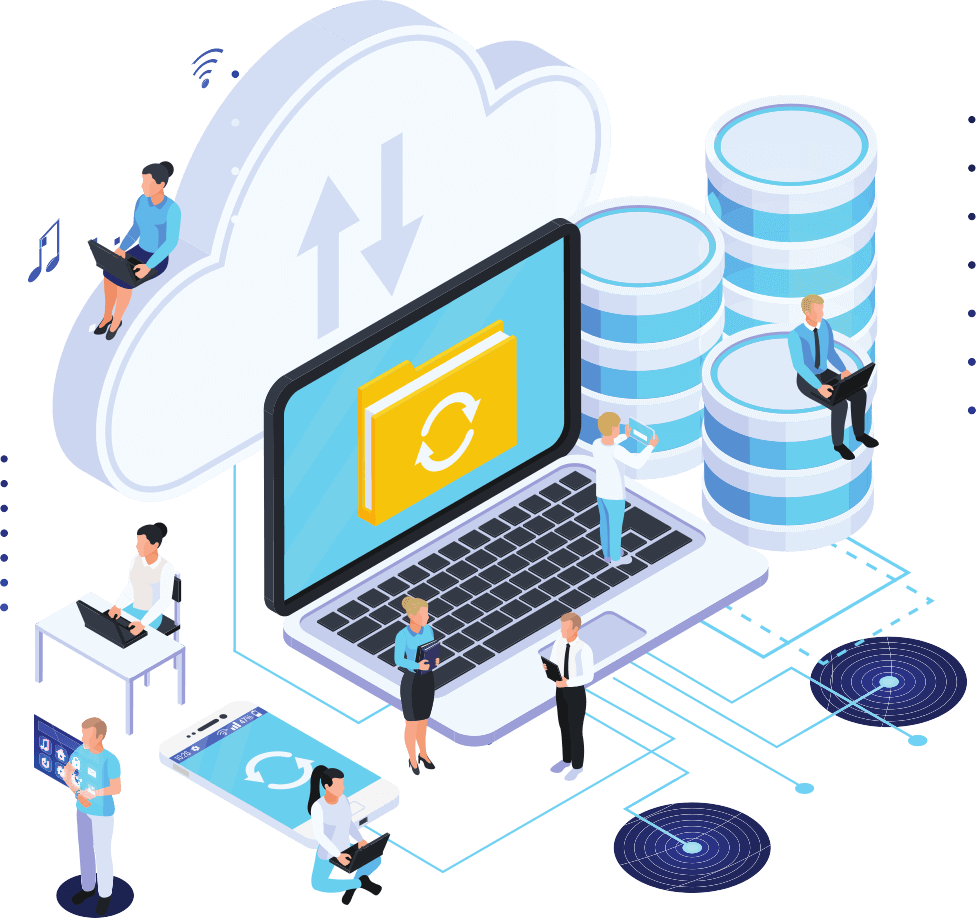 Why Choose ToXSL For AWS Managed Cloud Services?
We will help you every step of the way and get you the results that will help you to grow your business.
CUSTOMIZED SOLUTIONS
We focus on giving a personalized experience to our customers, that is why we will customize every solution as per your business requirements.
SAVE MONEY & TIME
We will offer you the best technology solutions based on your budget and timely deliver all the project to satisfy our clients.
SKILLED DEVELOPERS
We have experienced and skilled developers in-house who are technically proficient to manage any level of complicated projects.
24/7 DEDICATED SUPPORT
We offer the best technical support to our clients. We make sure that we have 24/7 dedicated support in case you want any assistance.
​​​​​INTERACTIVE DESIGNS
Our in-house developers follow a unique approach to design striking and amazing designs that helps convert visitors into customers.
DELIVERING HIGH-QUALITY SOLUTIONS
Capitalizing on the quality and innovation, we provide full-fledged software development operations catering to the needs of the present and future.
Let Us Operate Your AWS Infrastructure For You!
Secure and seamless operations in the cloud are vital that help manage AWS infrastructure efficiently. And at ToXSL, our AWS managed services help augment your cloud operations and transform your business capabilities. Our end-to-end solutions accelerate both short and long-term growth with operational capability. Whether you want to start, migrate your data center, or build highly optimized solutions, we follow the best practices for traditional and modern workloads!
Contact Us
Drive Competitive Advantage With Our Profound Work
We entitle your business with advanced tools and technologies to offer cutting-edge solutions. Have a look at our best work.
FAQs on AWS Managed Services
What are AWS Managed Services?
AWS Managed Services (AMS) is a set of tools that automates and manages AWS infrastructure. It helps you scale and operate AWS services efficiently and securely.
What are the benefits of AWS Managed Services?
There are a lot of benefits of AWS Managed Services, a few of them are as follows:
Minimize Expenses
Less Downtime
More Productivity
Enhanced Security
Regular Backups and updates
Is S3 an AWS Managed Service?
Yes, S3 is an AWS Managed Service. AWS provides managed services like S3, Amazon EC2, Amazon RDS, and more.
How much does AWS Managed Services Cost?
AWS Managed Services follows a pay-you-go approach. It means that you pay for the individual services only when you use them. The service cost is calculated based on the Amazon instance and other project requirements. To know more, contact us.
Yes, we value our customer's privacy and follow all data privacy guidelines strictly and ensure the safety of our customer's data.