Alexa App Development
Alexa App Development
We help businesses to recreate the customer experience with our Alexa app development. Let your customers engage directly with Alexa for a personalized experience. ToXSL offers Alexa app development & design services to facilitate voice-driven computing. We offer our clients the customized Alexa app for faster and smoother operations. With our Alexa-enabled apps, your customers can ask Alexa for questions or for making any inquiries.
Using various tools, Artificial Intelligence algorithms, and Alexa skills API, we help businesses build Alexa-enabled mobile apps. Our dedicated Alexa designers and developers follow a strategy-driven approach to create automatic designs that perfectly align with your business processes. We, at ToXSL, deliver a lot of customized automation solutions by knowing their particular business requirements.
Why Choose ToXSL for Alexa App Development
ToXSL Technologies has in-house skilled, dedicated developers who embrace new technologies, take challenges, and succeed in them. We will execute voice-activated technologies and apps in your business processes that will make your business stand out from the crowd. As a result, you will create a highly personalized experience for your customers, which will help your business to the next level in the long run.
Helping You Build Apps With Alexa Enabled Devices
Voice-enabled tech is the future of the digital world and adds a brain to any connected device with microphones. Build Alexa enable apps with us and enhance the flexibility and customer experience. Our voice-enabled solutions improve efficiency and productivity by 30%. Avail of our services today!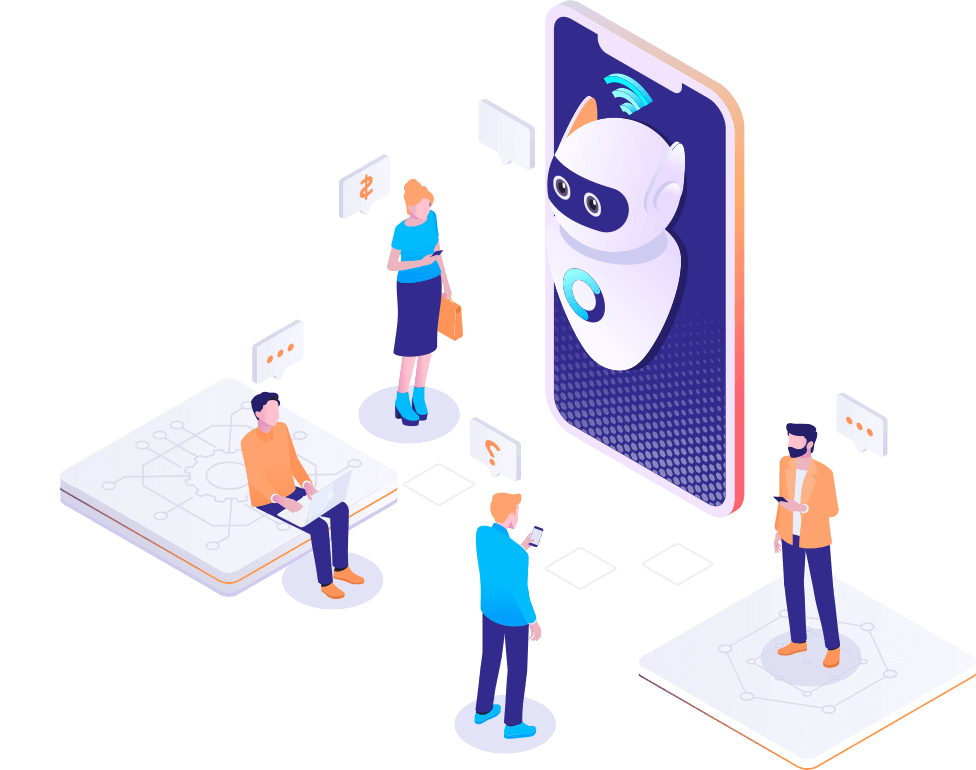 What To Expect From Us
We will help you every step of the way and get you the results that will help you to grow your business.
CUSTOMIZED SOLUTIONS
We focus on giving a personalized experience to our customers, that is why we will customize every solution as per your business requirements.
SAVE MONEY & TIME
We will offer you the best technology solutions based on your budget and timely deliver all the project to satisfy our clients.
SKILLED DEVELOPERS
We have experienced and skilled developers in-house who are technically proficient to manage any level of complicated projects.
24/7 DEDICATED SUPPORT
We offer the best technical support to our clients. We make sure that we have 24/7 dedicated support in case you want any assistance.
​​​​​INTERACTIVE DESIGNS
Our in-house developers follow a unique approach to design striking and amazing designs that helps convert visitors into customers.
DELIVERING HIGH-QUALITY SOLUTIONS
Capitalizing on the quality and innovation, we provide full-fledged software development operations catering to the needs of the present and future.
Continue To Engage More Customers With Our Best Services
We know very well that voice-enabled technology is the future, as it offers ease to the users and allows businesses to target a broad customer base. We have a robust team of developers specialized in offering voice-enabled solutions as per your enterprise needs. We are specialized in offering solutions and use advanced tools and API you must-have for building Alexa. Let's build your product together!
Contact Us
Drive Competitive Advantage With Our Profound Work
We entitle your business with advanced tools and technologies to offer cutting-edge solutions. Have a look at our best work.
FAQs on Alexa App Development
Alexa is a voice-controlled virtual assistant software that powers your smartphone and performs smoother and faster business operations.
What does an Alexa skills developer do?
An Alexa developer develops Alexa skills by understanding the project requirements and designing the voice user interface.
What are the benefits of Alexa App Development to my business?
There are a lot of benefits of Alexa App Development for businesses. They are as follows:
Vast Market
Safe Investment
Future Enhancements
Market Recognition
Competitive Advantage
What are the frameworks used for Alexa development?
A few Alexa development frameworks used are Alexa Skills Kit SDK, PullString, Conversable, and Matt Kruse's Alexa App.
What technologies are used in Alexa?
Automatic Speech Recognition (ASR) is the technology used in Alexa development, which converts spoken words into text.
Solve business complexities and Uplift your business with Artificial Intelligence services.