Why Tiktok Clone
What Makes App Like TikTok Special?
Do you know?
TikTok users spend an average of 95 mins per day on this platform.
The app has achieved phenomenal success in
Just 3 Years
500 M+
Monthly Active Users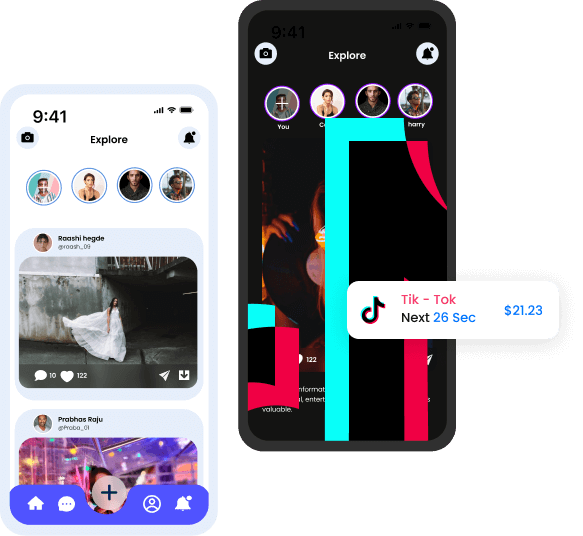 Want to explore and connect with people of diversity and different talents using the social media app?
We can help you convert your idea into reality.
Book a Demo
Trending Features
Top Trending Features
Audio Flexibility
Select your favorite tracks and use them for your custom dubbed post effortlessly.
Video Selfie
Allow users to record custom music-dubbed video selfie posts or record performances.
Filters and Stickers
Provide users the flexibility of creating pictures using filters, and stickers and posting them on their feed.
Customized Channel
Users are allowed to develop their own customized channel and also, and they can set the security as their requirements.
News Feed
Allow users to stay updated by letting them see the post of their followers and following in the news feed.
Picture Sharing
Take the benefit of sharing pictures with your friends and family, and grow your social circle.
Add-Ons
Our Unique Features
Group Co-Stream
Take your live-streaming experience to new heights using our group streaming option.
Live Streaming
Allow users to go live and keep followers updated using the notification feature.
Dubbing and Beauty Filters
Users have the flexibility to add and merge as many as filters they want and develop a great dubbing experience.
Premium Streaming
Offer users premium streaming features that help users to earn money while entertaining the audience.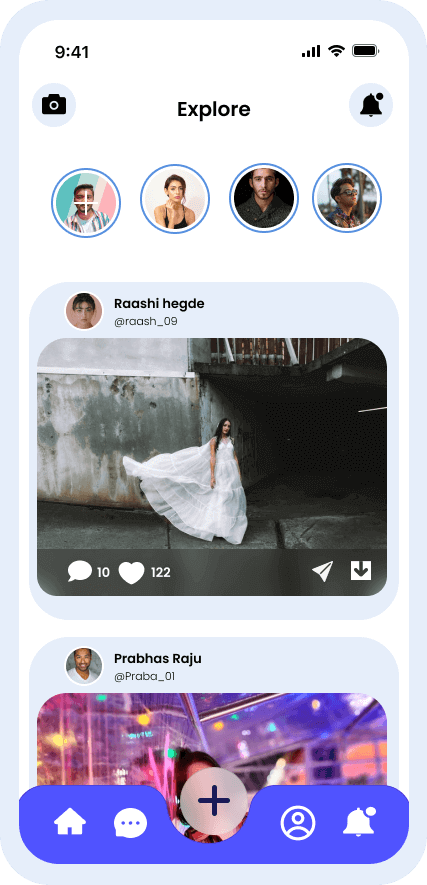 Why Us?
Create a Highly Efficient And Secure TikTok Like App With Us
100% Customizable Solutions

Get customized scripts as per your app requirements

In-App Purchase Integration

Get an in-app purchase feature and let users access your premium features.

Robust and Scalable Design

Our designs are robust and scalable while ensuring the best SEO practices.

Support and Security

Our pre-build TikTok clone scripts are highly secure and safe. With that we ensure to give your 24/7 customer support, ensuring that your apps run fine.