ToXSL is one of the best Progressive Web Apps (PWA) development companies building web apps having fast and secure loading web pages. Our apps have smooth performance. Our goal is to make the most user engagement by building web apps, are reliable and run faster across all platforms without much work. We will create web apps that are well-integrated with push notification, offline browsing, and data analysis.
Our PWA developers combine both mobile and web-worlds to create fast-paced, advanced web apps. Our apps are reliable in every situation, no matter how poor internet connectivity is. We make use of the advanced tools to help you with real-world PWA solutions. Our dedicated developers try hard to solve your every query by testing and delivering the app before getting a life.
Key Benefits Of Our Progressive Web Applications
PWA has proven to be the most worthy tool that seamlessly blends into the native app-like design and interface. Here are the other benefits it offers.
Load Faster

PWAs are faster to load as compared to native applications. The size of PWA is comparatively less, and it works at an exceptionally high speed. It is considered one of the most viable options.

Progressively Economical

Progressive web applications are much more cost-effective to build than native apps. Also building these apps is easy. Using app development prowess, developers can build high-quality progressive apps at lower costs.

Boosts Engagement

Our PWA development services rises engagement among people and deploy the home screen accessibility feature in the home screen. PWA can run on any browser or operating system, which makes it an efficient choice.

Low Network

Yes, PWA works in offline mode as well and offers a glitch-free experience even when there is low connectivity.
Our Progressive Web App Development Services Include
With high-end progressive web development services, we offer businesses a remarkable and unique experience. With our services, you can enjoy a seamless experience.
Custom Progressive Web App Development

We develop a custom progressive web application that has an intuitive user interface and native app-like performance. We fulfill all your business needs efficiently.

Responsive Web App Design

Our custom designs are highly responsive that offer seamless interactivity at a faster speed as they can be launched on multiple devices and browsers.

Progressive Web Design and Development

We offer businesses a unified experience as you can unlock the capability of mobile devices. It significantly increases your conversion rates.

Application Shell Architecture

We build on a shell architecture that delivers exceptional user experience and makes it easier to navigate.

Quality Assurance Testing

We follow an agile approach to perform comprehensive testing with complete support and maintenance. We ensure our Progressive app development solutions are error-free.

Secure Data Migration

With our structured approach, we offer a faster, secure, and secure migration of data across different browsers.
Extend Your Online Presence With Robust PWA Services
With our Progressive Web Apps development services, you can turn your website into a progressive web that enhances the growth of your business. If you are looking to enhance your presence quickly within a budget, rely on us!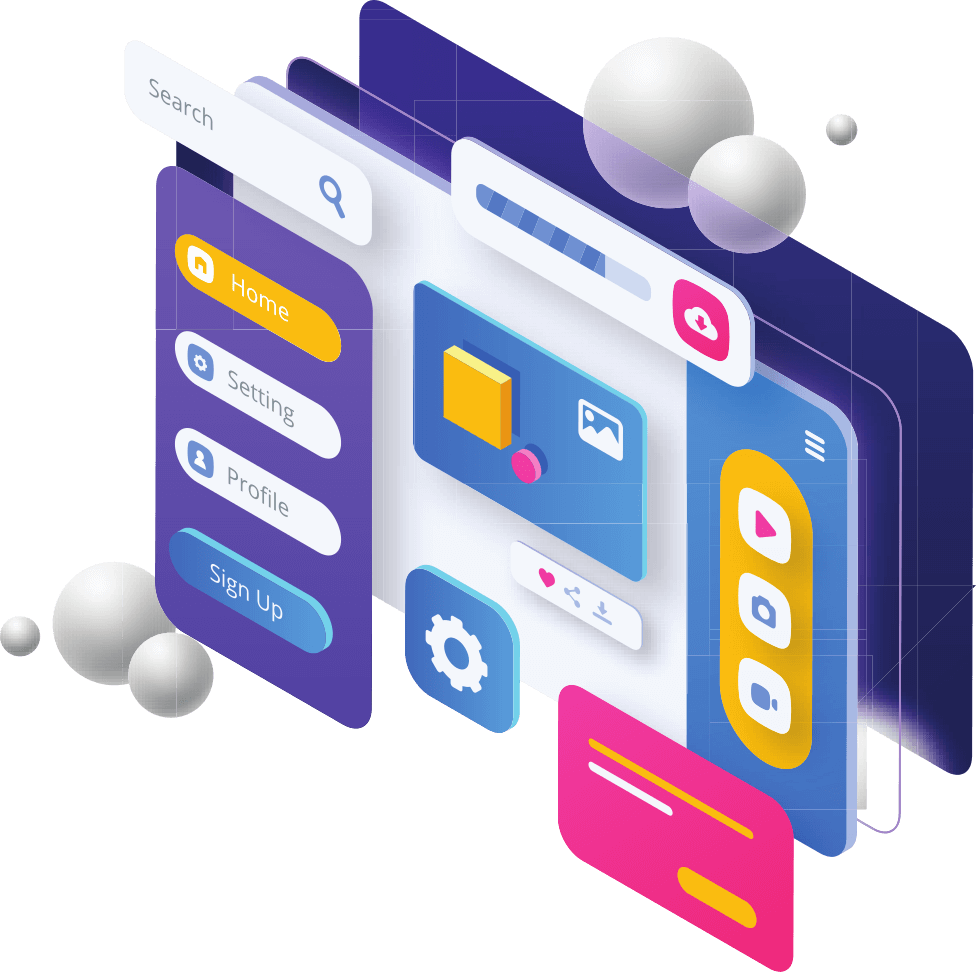 Why Choose ToXSL For Progressive Web Apps Development?
We will help you every step of the way and get you the results that will help you to grow your business.
CUSTOMIZED SOLUTIONS
We focus on giving a personalized experience to our customers, that is why we will customize every solution as per your business requirements.
SAVE MONEY & TIME
We will offer you the best technology solutions based on your budget and timely deliver all the project to satisfy our clients.
SKILLED DEVELOPERS
We have experienced and skilled developers in-house who are technically proficient to manage any level of complicated projects.
24/7 DEDICATED SUPPORT
We offer the best technical support to our clients. We make sure that we have 24/7 dedicated support in case you want any assistance.
​​​​​INTERACTIVE DESIGNS
Our in-house developers follow a unique approach to design striking and amazing designs that helps convert visitors into customers.
DELIVERING HIGH QUALITY SOLUTIONS
Capitalizing on the quality and innovation we provide full-fledged software development operations catering to the needs of the present and future.
Building Faster, Engaging, and Reliable Progressive Web Apps
We have a robust team of developers that helps to delight users and boost their conversion with our next-generation, Progressive Web applications. Our cutting-edge solutions encourage a smooth performance while rendering a native app-like experience to your users. Whether you want to enhance user engagement or offer native performance, our PWA services have a plethora of benefits. Successfully deploy secure and robust web app solutions across all the industry verticals with us.
Contact Us
Drive Competitive Advantage With Our Profound Work
We entitle your business with advanced tools and technologies to offer cutting-edge solutions. Have a look at our best work.
FAQs on Progressive Web Apps
What is Progressive Web App?
Progressive Web Apps are apps built with modern APIs to provide the reliability, instability, and functionality of a native app. These apps are built using technologies like HTML, CSS, and JavaScript.
Which is better Progressive Web Apps or Native Mobile Apps?
There is a no-win situation when it comes to the comparison between Progressive Web Apps and Native Mobile App. It depends on the factors you are looking for. For example, if you want higher deliverability, better market reach, and traffic then PWA is the best choice. But if you want your app to interact with third parties and needs to be highly responsive then Native Mobile Apps are the best option.
What is the difference between Regular Web Apps and Progressive Web Apps?
A regular web app is a website that is accessible on all mobile devices. Its content fits as per the device screen. Whereas, PWA is a regular web app but with some extra features embedded in it. It offers a great end-user experience on both desktop and mobile application platforms.
Does PWA run on all browsers?
Yes, PWA runs on all the major desktop and mobile browsers such as Chrome, Safari, Firefox, and more.
Are PWA solutions good for every industry?
Yes, all industries can benefit from PWA Technology.
Can I migrate my website to a PWA?
Yes, your website can be migrated to a PWA. It only takes a few steps. If your mobile application functions like PWA, you can add the shortcut on the home screen by selecting the right option. By doing so, you will get access to PWA.
Facilitate your business growth with a broad range of tailored Web development services.