Enhance your business with our on-demand DoorDash Clone App
Nowadays, most restaurants are tying with the online food delivery services such as DoorDash, UberEats, and more to boost their online presence. These apps helps customers connect with the right restaurant and offers a seamless user-experience while ordering and delivering services.

Takeaway
Allow customers to order and decide when they are willing to take their ordered items from the restaurants.
Profile Management
Allow users and drivers to manage their profile, for example they can edit, remove, or add any required detail.

Multiple Language
Restaurants can change the language, making it easy for them to manage business.

Payment Integration
Allow users to make payments easily, securely, and efficiently using various payment methods.
Order, pay, and receive your favorite meals from your trusted restaurants at your doorstep.
Deliver efficiently and intuitively using Our Doordash Clone App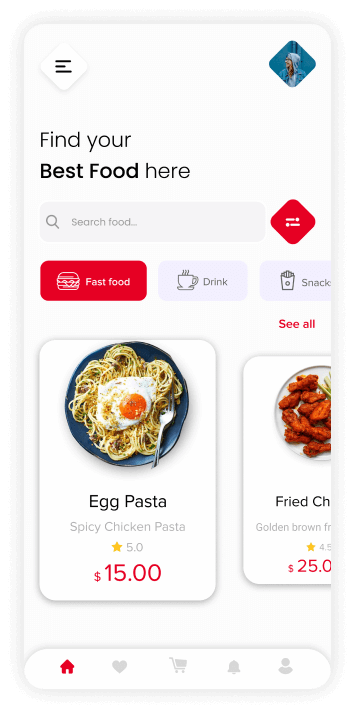 User App & Website
Manage profiles details easily, accurately, and efficiently, including profile image, address, and more.
Book a free demo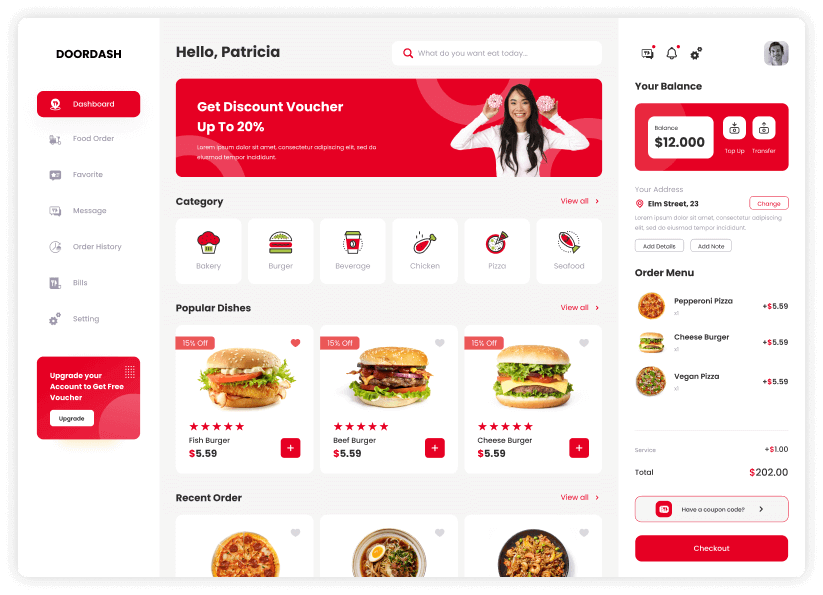 Admin Dashboard
Admins can manage all product details such as add, edit, or remove via robust dashboard.
Book a free demo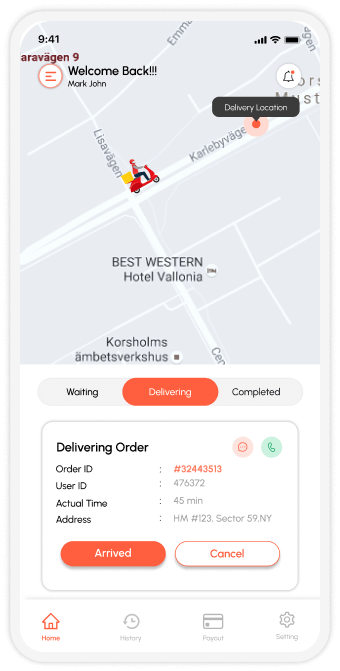 Delivery Provider App
Agents can create or update all details as per the requirements, including profile image, address, etc.
Book a free demo
How DoorDash Clone App Works?

1. Locate Food Stores
Look for the food stores available at customer location.

2. Browse Menus
Helps your find meal as per customer likes.

3. Payment Integration
Use various payment integration methods in a safe and simple way.

4. Safe Delivery
Get food delivered securely and quickly at the predefined address.