Develop Your Grocery App And Become A Household Name In The World of Fresh And Fast Grocery Deliveries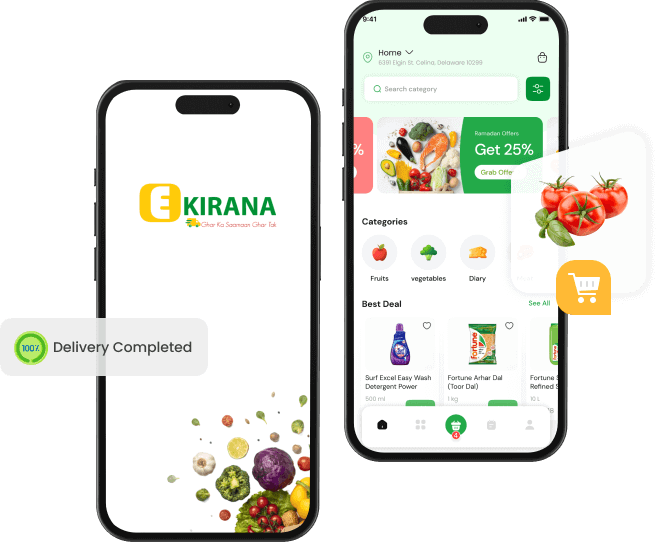 Revolutionize and Scale Your Grocery Delivery Business With The Help Of Effective Instacart/Bigbasket ToolKit
Elevate your business to the top with our end-to-end app workflow solutions for Instacart/Bigbasket-like apps.
Upgrade your App clone with comprehensive features for unparalleled performance.
Create an exceptional online food ordering and delivery experience for your marketplace
Boost Your Online Food Delivery Platform with Advanced Features from Instacart
Contactless Delivery

Enhance Convenience for Customers with Optional Contact-Free Delivery Service.

Take Away

Provide Customers with More Control Over Their Experience With Direct Restaurant Pickup Option.

Safe-delivery

Keep Your Customers Safe and Confident In Your Services By Following All Necessary Safety Protocols For Food And Delivery

Online Payment Options

Improve Your Payment Processes by Offering Secure Online Payment Options To Meet Today's Demands From Your Valued Customers

Alerts in Pandemic Situations

Get an instant notification to take safety precautions in case any pandemic happens

Knowledge Banners

Stay future-ready by spreading awareness and educating users about any situation like a pandemic by using banners.