As a leading Flutter app development company, we specialize in offering advanced solutions for iOS and Android applications. Flutter has the potential to achieve amazing results that are reliable and beautiful. We are one of the best Flutter app development companies helping businesses design and develop stunning apps. Our flutter app development services create unique products for you!
We have a team of dedicated experts in the Flutter application development, and offer you industry-specific solutions to help your business grow. Our amazing team can write a single UI code that can run on both platforms, as a result, it will save your money and time. No matter what your requirements are, our Flutter developers will provide you with the customized solutions.
Flutter App Development Services we offer
You can empower your business with our next-generation Flutter app development services and build beautiful and rich cross-platform apps with our services. Here are the crucial services.
Flutter App Ideation

We are a flutter app development company that helps validate your app idea and helps ensure it is the right framework that will fulfill your business needs.




Flutter App Development

Our development services help you create a multi-platform application that embraces your mobile strategy. From finding the right product as per the market fit to deploying the application across the platforms, we offer you a full-fledged Flutter application.




Flutter App Migration

We help you to migrate your Android or iOS application to Flutter. Our team of experts specializes in taking your existing solutions to the most advanced ones that bring more customers. Migrate your current native mobile app to Flutter with ToXSL!




Testing and Maintenance

We eliminate the complexities and troubles for the clients and users by offering error and bug-free solutions. We perform rigorous testing that ensures quality solutions. Also, we offer maintenance services after the launch.



Benefits of Flutter for building your next Mobile App
With a rich set of widgets, frameworks, and tools, our developers build remarkable flutter applications for Android and iOS. Here are other benefits of choosing Flutter.
It is single code-base

It is a single code-base and allows the developers to write a single code for both the Android and iOS platforms. It saves both time and money!



Offers Faster Development

With the hot reload feature in Flutter, you can experiment with the new codes, build UI, add more features, and fix the issues faster.



Proprietary Widgets

Flutter offers several widgets that help you build beautiful applications that follow material designs.



Saves Cost

With a single codebase that implies coding, Flutter saves plenty of money and even lowers your efforts to test and build multiple applications.



Why Choose ToXSL For Your Flutter App Development?
Seamless project management

Certified and highly specialized developers

Full control and transparency

Ready-made IT infrastructure

Experienced and skilled developers

IP Security and Protection

10+ Years of average experience
Create Your Next-gen App With Our Flutter App Development Services
We are specialized in creating cost-effective and futuristic flutter applications that uniquely empower your business. Build feature rich, beautiful and native look alike app with us!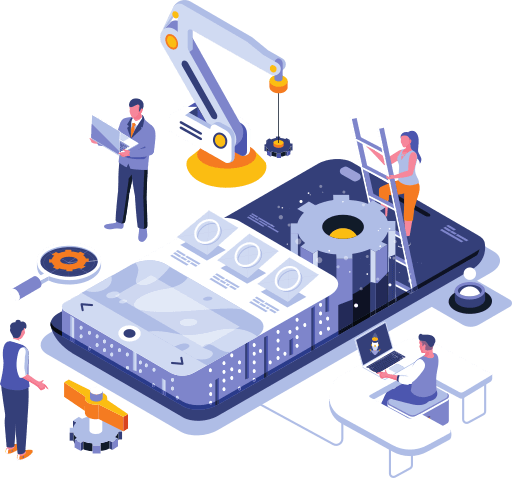 Why we are the leading Flutter App Development Company?
We will help you every step in the flutter app development and get you the results that will help you to grow your business.
CUSTOMIZED SOLUTIONS
We focus on giving a personalized experience to our customers, that is why we will customize every solution as per your business requirements.
SAVE MONEY & TIME
We will offer you the best technology solutions based on your budget and timely deliver all the project to satisfy our clients.
SKILLED DEVELOPERS
We have experienced and skilled developers in-house who are technically proficient to manage any level of complicated projects.
24/7 DEDICATED SUPPORT
We offer the best technical support to our clients. We make sure that we have 24/7 dedicated support in case you want any assistance.
​​​​​INTERACTIVE DESIGNS
Our in-house developers follow a unique approach to design striking and amazing designs that helps convert visitors into customers.
DELIVERING HIGH QUALITY SOLUTIONS
Capitalizing on the quality and innovation we provide full-fledged software development operations catering to the needs of the present and future.
Capitalize Our Flutter Services And Accelerate Your Revenue
With ToXSL, leverage the features of the Flutter framework, the top-notch cross-platform technology, and develop beautiful apps. Our team has extensive knowledge of the architecture and expertise that caters to diverse client requirements. Streamline your business with our next-generation Flutter app development services!
Contact Us
Drive Competitive Advantage With Our Profound Work
We entitle your business with advanced tools and technologies to offer cutting-edge solutions. Have a look at our best work.
FAQs on Flutter App Development
Flutter is an open-source framework that is used to develop creative, natively compiled, multi-platform applications.
What are the benefits of Flutter App Development?
Flutter has a lot of development advantages. A few of them are as follows:
1. Uses only one codebase for all platforms. That means flutter allows developers to reuse code without writing it again and again.
2. It uses custom widgets that make it easy for developers to develop apps with great visuals.
3. Flutter uses a fast open-source library like Skia Graphics Library that helps in a smooth app experience.
4. It offers quick testing, as developers need not reload the app every time they make changes.
How much does it cost to develop a Flutter App?
The pricing depends on many factors like app categories, app complexity, number of features you want to have in your app. You can contact us to know more.
Is it possible to convert my existing app into Flutter?
Yes, you can integrate Flutter into your existing app. To do so, Flutter must be installed as a module or library. After that, the module is imported into your Android or iOS app. It will start a new project with a different structure. You can divide the main code from the Flutter code by creating a module, that can be used as a third-party dependency.
Can we use Flutter for web development?
Flutter is compatible with mobile and web development tools. It helps you compile and deploy the existing code to any web server with Flutter web support.
Is Flutter good for Mobile App Development?
Flutter is the best Mobile App Development framework that can be used to develop Android and iOS mobile apps.
Why should I choose ToXSL for Flutter App Development?
Partnering with ToXSL facilitates you in many ways. We offer the best solutions to optimize your business processes and improve operational efficiencies. Also, choosing ToXSL will give you:
Seamless project management
Certified and highly specialized developers
Full control and transparency
Ready-made IT infrastructure
Experienced and skilled developers
IP Security and Protection