App Store Optimization
Enhance The Visibility Of Your Mobile Apps With Our App Store Optimization (ASO) Services
With more and more people using apps, it has become even more important for businesses to get their apps on the top of the app stores.
ToXSL ensures the use of the latest tools for inspecting search rankings, keywords, and your competitors. In addition to this, we will optimize the design of your app while assessing ratings and reviews.
ToXSL has a dedicated team of ASO experts who have years of experience in addressing any challenges in optimizing your app. Trust us to get measurable results because we use data-driven approaches to rank your app on the top. Our expert team will carefully evaluate your app's title, size, screenshots, crash rate, icons, and app downloads. No matter how small or big the project criteria are, we always have a dedicated team ready to provide optimum solutions.
Our App Store Optimization Services
On-page ASO

Off-page ASO

ASO Reports

Add-on ASO Services
Why Should You Hire ToXSL for ASO Services?
Get an in-depth analysis of your competition

Keyword research services

App description content services

Video and image optimization

App reviews and ratings

Audit and reputation management
Get Fast Downloads From Your Target Audience with ASO!
Accelerate the growth of your application with our App store optimization services. Whether you want to increase user acquisition, more organic downloads, get the most with us!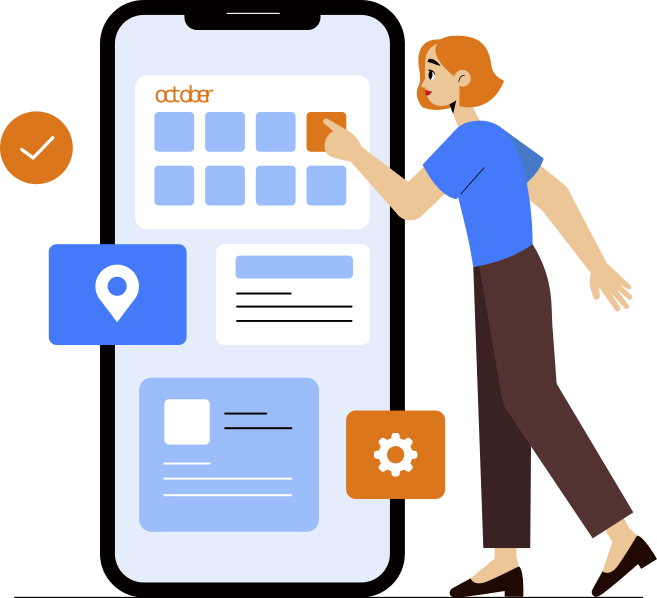 What To Expect From Us?
We will help you every step of the way and get you the results that will help you to grow your business.
CUSTOMIZED SOLUTIONS
We focus on giving a personalized experience to our customers, that is why we will customize every solution as per your business requirements.
SAVE MONEY & TIME
We will offer you the best technology solutions based on your budget and timely deliver all the project to satisfy our clients.
SKILLED DEVELOPERS
We have experienced and skilled developers in-house who are technically proficient to manage any level of complicated projects.
24/7 DEDICATED SUPPORT
We offer the best technical support to our clients. We make sure that we have 24/7 dedicated support in case you want any assistance.
​​​​​INTERACTIVE DESIGNS
Our in-house developers follow a unique approach to design striking and amazing designs that helps convert visitors into customers.
DELIVERING HIGH-QUALITY SOLUTIONS
Capitalizing on the quality and innovation, we provide full-fledged software development operations catering to the needs of the present and future.
Accelerate Your App Growth With Our App Store Optimization
There are thousands of apps deployed on the app store daily, therefore standing tall amongst thousands of apps becomes vital. We offer robust app optimization services provided by our experts that keep your app on the top and get maximum downloads. Increase your app visibility, multiply the number of downloads and stay ahead of the competition.
Contact Us
Drive Competitive Advantage With Our Profound Work
We entitle your business with advanced tools and technologies to offer cutting-edge solutions. Have a look at our best work.
FAQs on App Store Optimization (ASO)
What is App Store Optimization?
App Store Optimization helps your app to stay at the top of an app store and drives potential customers towards the app.
How can I improve my ASO?
There are many ways by which you can improve your ASO. A few of them are as follows:
Use keywords in your app's name
Include keywords in the app's description
Localizing content
Use perfect primary and secondary app categories
Take proper screenshots and useful images
Why should I hire an ASO services company?
ASO helps in improving the ranking of mobile apps in the search results of an app store. The higher the app ranks, the more visible it is on the app store. Hiring an ASO services company can help you:
Receiving the perfect ASO solution on time
Getting perks of working with a professional team who are experts in ASO
Selecting the correct name
Providing you with the app's description
Providing strong graphic images
How is ASO different from SEO?
ASO help in improving the ranking and visibility of your application in the play store, whereas SEO is conducted to enhance the visibility of your website on search engine web pages.
What is the limit of the app title and description?
On Google Play Store, the app title should be 50 characters long and the description should be 80 characters. Whereas, on the Apple App store, the character limit for titles and descriptions should have 30 characters.