We, at ToXSL Technologies, offer fast responsive website designs for your compatible businesses providing an amazing experience to your customers via smartphone and tablets. We upgrade the mobile and tablet viewing experience of your website visitors without any vertical or horizontal scrolling. Our creative and skilled team at ToXSL Technologies assists clients in making a responsive website that has navigation menus and interactive buttons.
Our team has all the tools and technologies to make your website more accessible be it media queries, flexible grid-based layouts that use re-sizing, and flexible images. By using responsive website designs, you need not have a separate website to be designed and maintained for mobile users. We use the grid based on fluid percentages, so the user doesn't have to worry about a new device's screen size breaking the website. We build your website browser-friendly that adapts itself to all screen sizes to fit all mobile devices, in both portrait and landscape views.
The Benefits of Going Responsive
Offering a Unified Experience across all devices

More and Improved visibility on Search Engines

Cost-effective and Time Savvy

More Customer Retention

Improved Website Traffic
Top Most Features of Our Web design Services
Responsive & Mobile Friendly

We create the most user-friendly navigation and responsive layouts. We offer specialized HTML and CSS codes, and your website automatically recognizes the viewer's device and enlarges the pages. It will help you generate more traffic.

SEO and Conversion Friendly

With a plethora of techniques, we create an amazing website that search engines can crawl easily.

Professional Look for website

We have a creative and experienced team of professionals who creates a unique and alluring look for your website with amazing graphics, layout, color scheme, button designs, CTA, and more.

Generate More leads

Our unique contact form designs, coding, and other techniques help generate more leads for your business and track more leads efficiently. Our customized solutions take your business to another level.

Dynamic Website

With coding technologies including HTML5 and CSS3, we build dynamic websites that respond to user queries. We offer the cleanest and most semantic codes.

Social Integration

We help you create a seamless customer experience by integrating social media profiles. Social media reduces the marketing cost and is vital for businesses to gain a competitive edge.
Top Rated Responsive Web Design Company
We, at ToXSL Technologies, aim to design all our websites to be device-agnostic and responsive to numerous browsers that include Internet Explorer, Firefox, Safari, and Chrome. Furthermore, we offer cutting-edge facilities with interactive sessions so that our clients get the best experience and compatible websites for gadgets of all sizes. It ultimately boosts your website traffic and helps to enhance their business.
Why Responsive Web Design Services from ToXSL Technologies?
We allow the client to make alterations in the content that will automatically optimize the layout on other devices to enhance the website traffic.

We deliver SEO-friendly websites to our clients by providing one URL which can be used for all the SEO tools and also the website could be maintained with ease.

We focus on the target audience and make sure that they browse the website on mobile devices like smartphones, tablets, and iPad.

We are a strong team with extraordinary skills that help clients' businesses to reach a massive audience that can lead to great sales.

We provide 100% satisfaction and on-time delivery.
Responsive Designs Are Proven To Increase Leads!
Let us help you bring your website to the modern age with our responsive web designs that are sure to impress your customers. Transform the functionality of your web solution into an intuitive digital experience that converts!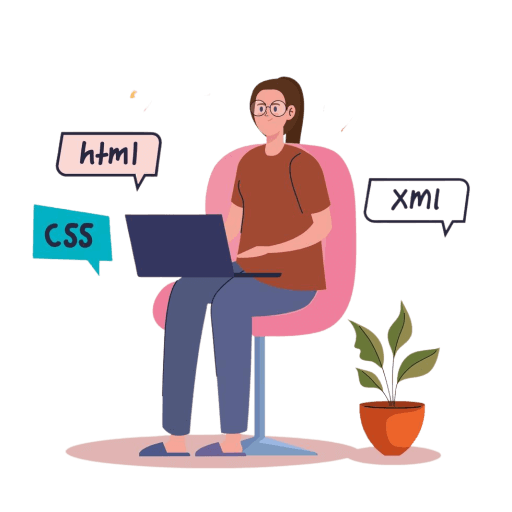 Why Choose ToXSL For Responsive Web Design Services?
We will help you every step of the way and get you the best responsive web design results that will help you to grow your business.
CUSTOMIZED SOLUTIONS
We focus on giving a personalized experience to our customers, that is why we will customize every solution as per your business requirements.
SAVE MONEY & TIME
We will offer you the best technology solutions based on your budget and timely deliver all the project to satisfy our clients.
SKILLED DEVELOPERS
We have experienced and skilled developers in-house who are technically proficient to manage any level of complicated projects.
24/7 DEDICATED SUPPORT
We offer the best technical support to our clients. We make sure that we have 24/7 dedicated support in case you want any assistance.
​​​​​INTERACTIVE DESIGNS
Our in-house developers follow a unique approach to design striking and amazing designs that helps convert visitors into customers.
DELIVERING HIGH QUALITY SOLUTIONS
Capitalizing on the quality and innovation we provide full-fledged software development operations catering to the needs of the present and future.
Grow Digitally With Our Responsive Web Design Services
As businesses tend to prefer responsive web design services, we leave no stone unturned to offer the best. The designs themselves help to adjust the display of the screen and come out to be readable with easier navigation. We have expert designers who understand your business strategy and help to transform your business efficiently. Leverage the benefits of our seamless design services and satisfy your users!
Contact Us
Drive Competitive Advantage With Our Profound Work
We entitle your business with advanced tools and technologies to offer cutting-edge solutions. Have a look at our best work.
FAQs on Responsive Web Design
What is a Responsive Web Design?
Responsive web design (RWD) is a modern web design approach that allows websites and pages to automatically adapt to the screen of all devices such as desktops, laptops, tablets, smartphones, or smart TV.
What are the key features of designing responsive websites?
Here are a few key features for designing responsive websites:
Determine the functionalities required across resolutions
Identify the target devices and platforms which need support
Test on various devices
Why does my business needs a responsive web design?
Here are a few reasons why your business needs a responsive web design:
Offers mobile-friendly design
Cost-effective and easy to maintain
Helps you increase your SEO ranking
Rich user experience
Generate more leads and conversion
What is the difference between responsive and mobile-friendly designs?
Responsive designs fit images, and texts to the screen size of any device, whereas mobile-friendly designs do not change based on the designs used. Many features that can be found on a website are difficult to use on mobile.
How much does responsive web design cost?
The price differs from business-to-business and their requirements such as the type of websites that include corporate, eCommerce, database-driven websites, etc. Additionally, the cost depends on the size of your business.
Stay ahead in the competition with our creative and unique web design services.