Python is a simple, flexible, robust, reliable, and interactive programming language platform for web development. It has gained popularity over the years for its versatile role in supporting simple object-oriented programming to facilitating analytics.
ToXSL Technologies has rich experience in developing dynamic websites, custom web applications, and desktop applications using different Python frameworks. Being a top-notch Python development company, we hold years of experience in Python web development services.
Top Python Web Development Frameworks:
Django

Django streamlines web app development by offering robust features like URL routing, authentication mechanism, pragmatic design bundled with reusable components, and more.

Flask

Flask is a lightweight web application framework and uses in simple & small web applications. It is a micro-framework, because it does not require specific tools or libraries.

Pyramid

This framework preferred for developing large web applications and CMS. Its transparency, measurable quality, and security factors make it easy to check the control records and carry out easy set-ups.

Bottle

The bottle is a small-scale framework developed for building web APIs. Its major exciting features include utilities, templating, and fundamental abstraction.

Tornado

Tornado is a powerful framework often used to develop high-performance Python applications that support thousands of concurrent users.
Offering a complete range of Python Development Services:
We offer a comprehensive range of Python web development services to businesses and entrepreneurs, customized as per their needs.
Web Application Development

Using the latest development framework, we create software solutions that offer the best experience to the users. We help you build dynamic and robust web applications.



Python CMS development

We build highly scalable CMS web apps with Python that streamlines your content management while making the system more relevant for you.



Machine Learning

We develop the unique and innovative, futuristic ML solutions that help drive robust insights from data so that you can take better business decisions.



Python Mobile App Development

We build feature-rich and customized mobile applications using the core and advanced fundamentals of Python.



Python Migration & Upgrade

We offer the best migration from one framework to the other, including Java, ASP.NET, and more. We help you upgrade it to the premium version.



Python Support and Maintenance

We aim to provide the best-in-class support and maintenance services that ensure your web apps or solutions run seamlessly.



Why Choose ToXSL for Python Web Development?
Our team of expert Python developers provides modern programming solutions for the Python programming language. We help our clients to meet their business objectives with assurance. We offer a wide range of Python development services with the support of our deep web application development expertise and possess 10+ years of Python development experience. We have successfully helped our valued clients to enhance their productivity and boost their sales.
Build Your Right Python Product With The Right Team!
From the concept to idea and maintenance, we offer top-notch Python web development services with a competitive edge. Hiring our team of Python developers helps you create the best project from the scratch and grow. Accelerate your business with the right solutions!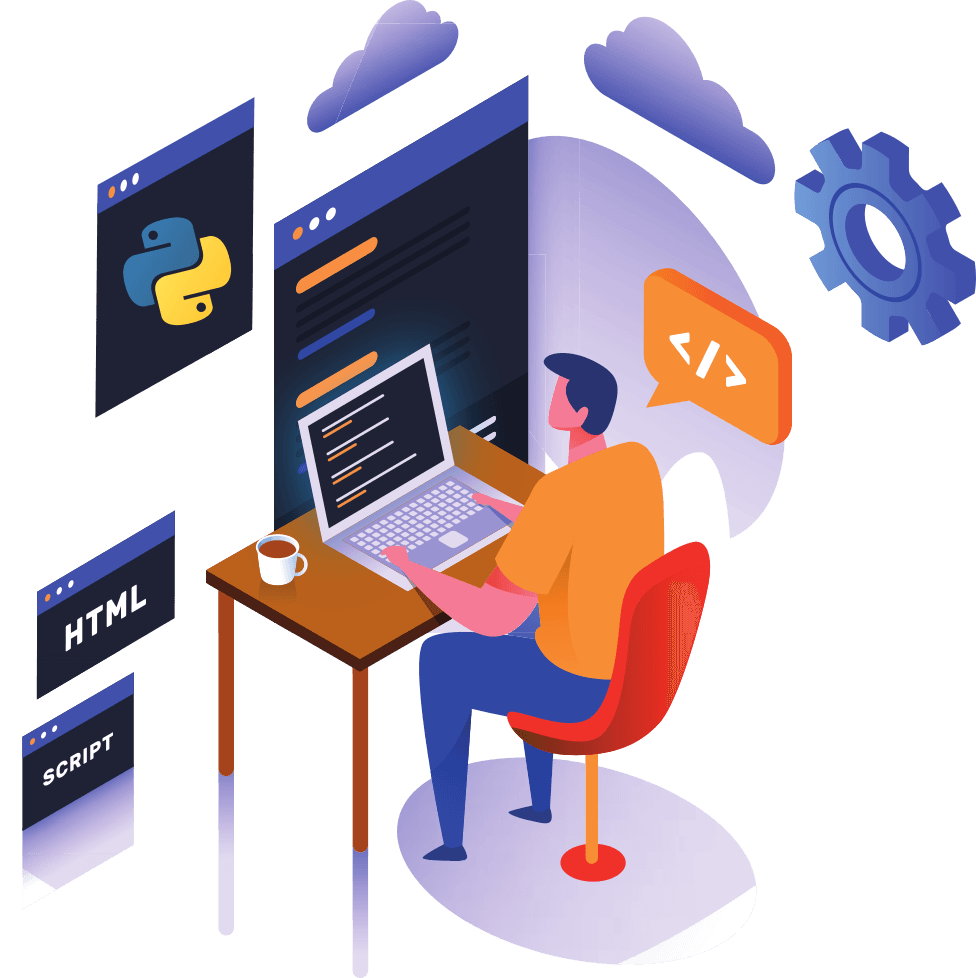 Why Invest in ToXSL Python Development Services?
We will help you every step of the way and get you the best Python development results that will help you to grow your business.
CUSTOMIZED SOLUTIONS
We focus on giving a personalized experience to our customers, that is why we will customize every solution as per your business requirements.
SAVE MONEY & TIME
We will offer you the best technology solutions based on your budget and timely deliver all the project to satisfy our clients.
SKILLED DEVELOPERS
We have experienced and skilled developers in-house who are technically proficient to manage any level of complicated projects.
24/7 DEDICATED SUPPORT
We offer the best technical support to our clients. We make sure that we have 24/7 dedicated support in case you want any assistance.
​​​​​INTERACTIVE DESIGNS
Our in-house developers follow a unique approach to design striking and amazing designs that helps convert visitors into customers.
DELIVERING HIGH-QUALITY SOLUTIONS
Capitalizing on the quality and innovation, we provide full-fledged software development operations catering to the needs of the present and future.
Accelerate Business Performance With Custom Python Applications
We are a highly experienced team in delivering rapid and scalable software solutions using Python. Our team holds strong proficiency in Python development that makes your solutions highly interactive. We work with all the frameworks and tools, including Django, Flask, and more, to create scalable solutions for your business.
Contact Us
Drive Competitive Advantage With Our Profound Work
We entitle your business with advanced tools and technologies to offer cutting-edge solutions. Have a look at our best work.
FAQs on Python Development
Python is a programming language that is widely used in many software development projects. It is a general-purpose language and can be developed for various projects.
What are the frameworks you use for Python Web Development Services?
Our developers use different types of frameworks as per client needs. Developers choose the best framework to enhance the performance of clients' websites and apps. Examples of a few frameworks are Django, Flask, CherryPy, Pyramid, Web2py, and many more.
Why use Python for web development?
There are many benefits of using Python for web development. It is an open-source language that makes it easy for developers to access it for free by reducing the cost of overall development. Also, its simple syntax helps developers improve the efficiency of projects.
How much does it cost to develop a Python app?
The cost of a Python app can vary as per the client's requirements and the complexity of the app. You can contact us to know more.
How long does it take to build a Python application?
The timeline of Python app development depends on various factors like development platform, design's complexity, features required, and more.
Facilitate your business growth with a broad range of tailored Web development services.