Dussehra, also known as Vijayadashmi, is one of the Hindu festivals that marks the end of Navratri every year. We celebrate the festival in a multitude of ways, but at the core, it is about the essence of celebrating victory over evil.
Depicting the richness of our culture, ToXSL always strives to celebrate the festivals with their different innovative ideas. And as a part of the Dussehra celebration, the team celebrated the festival with great excitement and vigor. Dussehra is a festival that lends itself to dressing up, and we chose the ethnic theme!
We believe that having fun at the workplace relieves employee stress, brings positivity, encourages team building, and a lot more. The HR department decked the premises with colors, organized a Dussehra puja, and did other activities. Here's how we celebrated the festival in ToXSL!

Different Activities, we were engaged in
Employee engagement is vital. It keeps them refreshed, relaxed and motivated. Taking a break from the routine and monotonous tasks, here are a few glimpses of Dussehra celebrations.
1. Organized a Dussehra Puja
The festival begins with the Dussehra Puja celebration. Yes, to mark the auspicious day, we organized a Dussehra puja. We worshipped God to bring prosperity in the year ahead!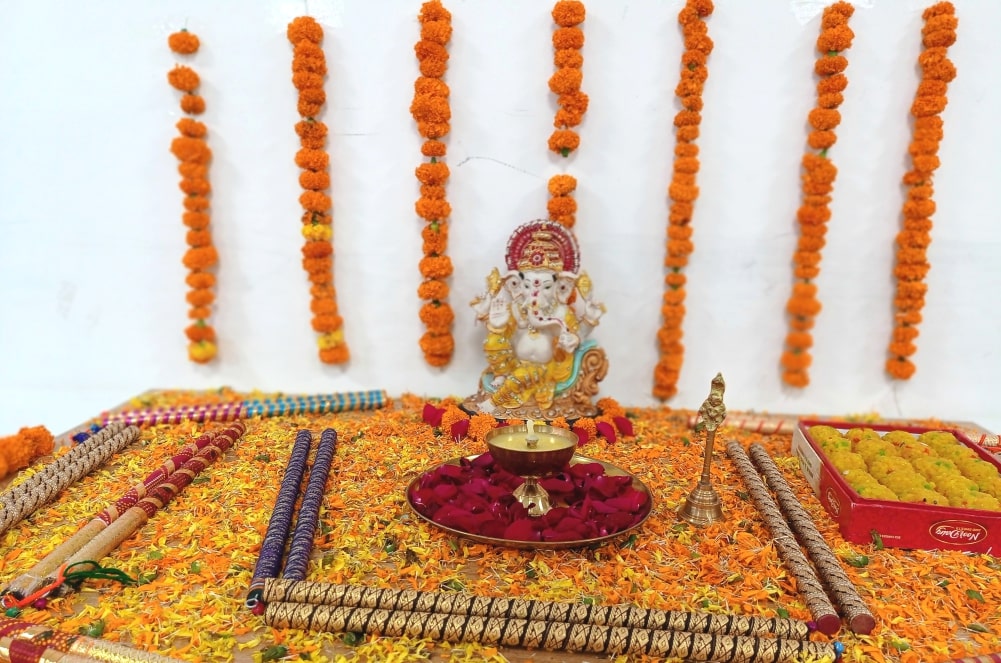 2. Mastering the art with a Rangoli Competition
Rangoli is one of the admired art forms. Brightening up the festival celebrations, Rangoli is the indicator of good luck. We held a Rangoli competition in teams. Our employees' competitive and artistic spirit showed up when the competition began.
With the right colors and design, the competition became more fun than ever!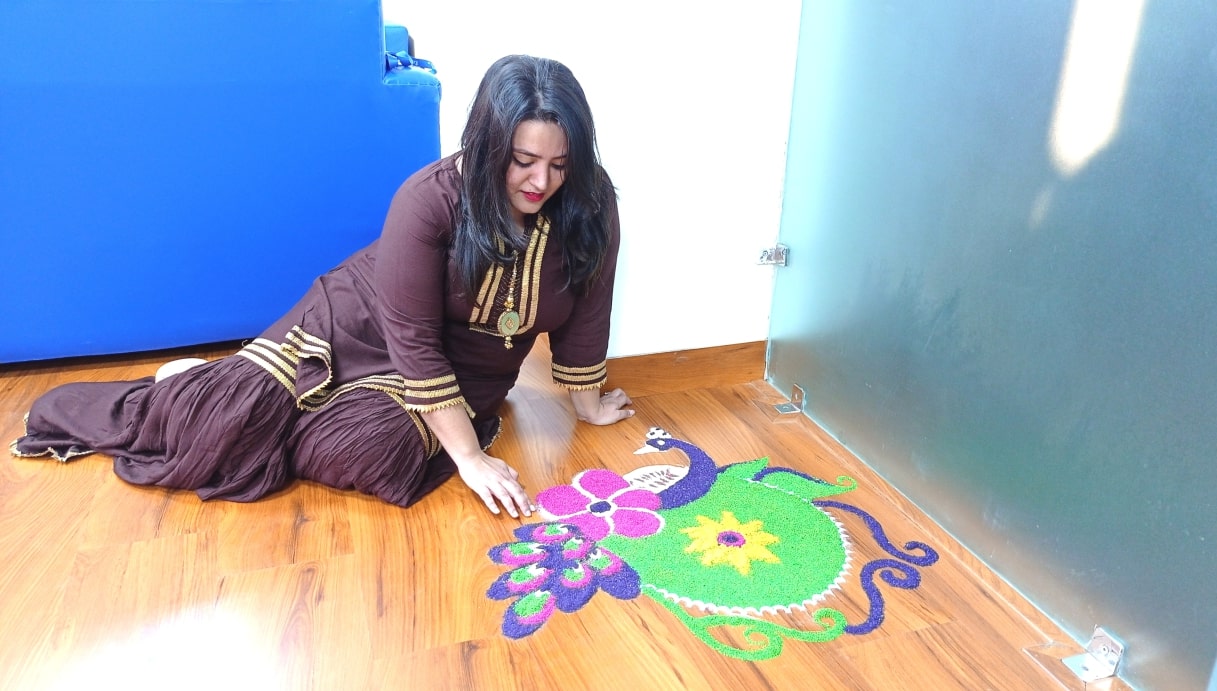 3. All set for the Antakshari competition
Antakshari is one of the most familiar fun games and is about team gatherings and a perfect match for their interaction and bonding. We had a lot of fun throughout, and a mood revitalizer for everyone.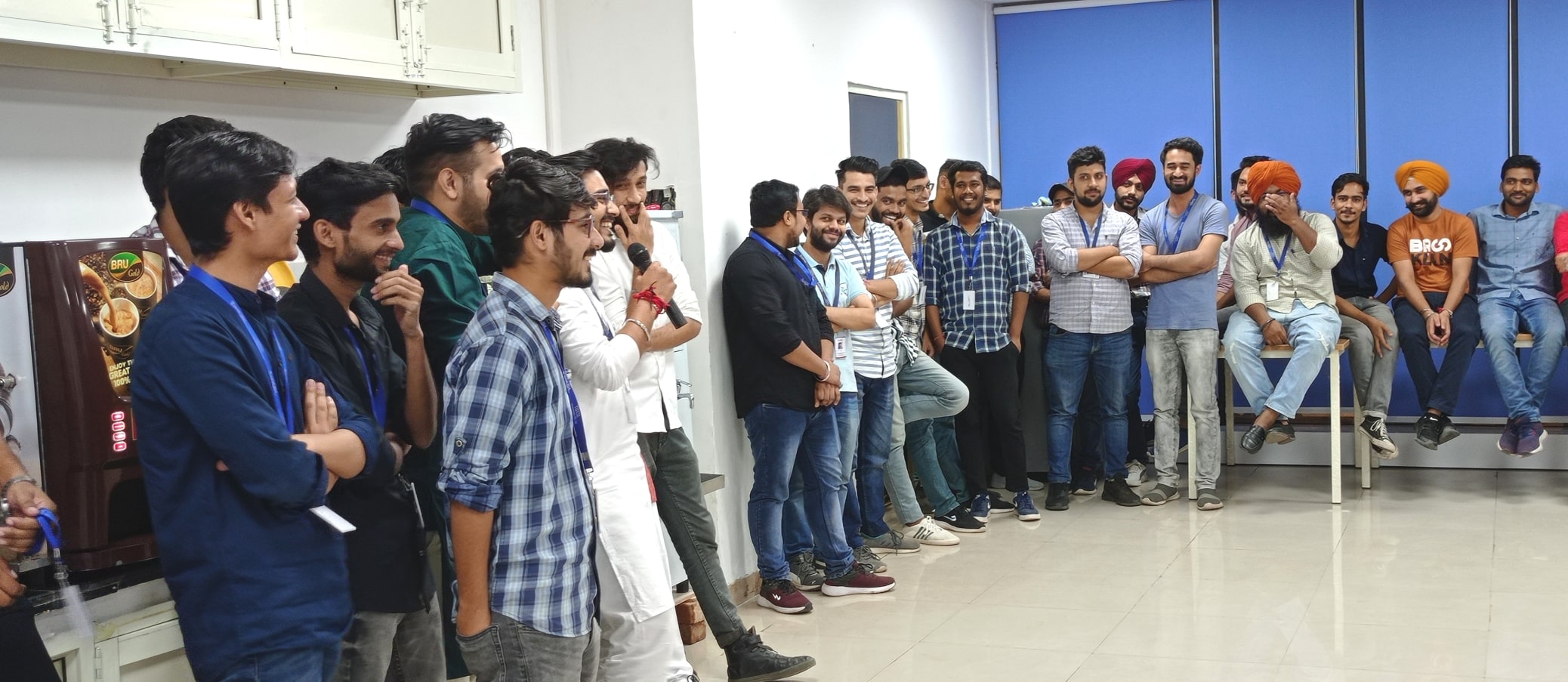 4. Fist Fighting for some more excitement
Fist fighting has been trending since childhood, and it refers to a fight in which people hit each other with tightly closed hands. The competition finally helped us know who is the strongest! Just kidding. It was fun, and the loud cheer and support from the employees made it memorable.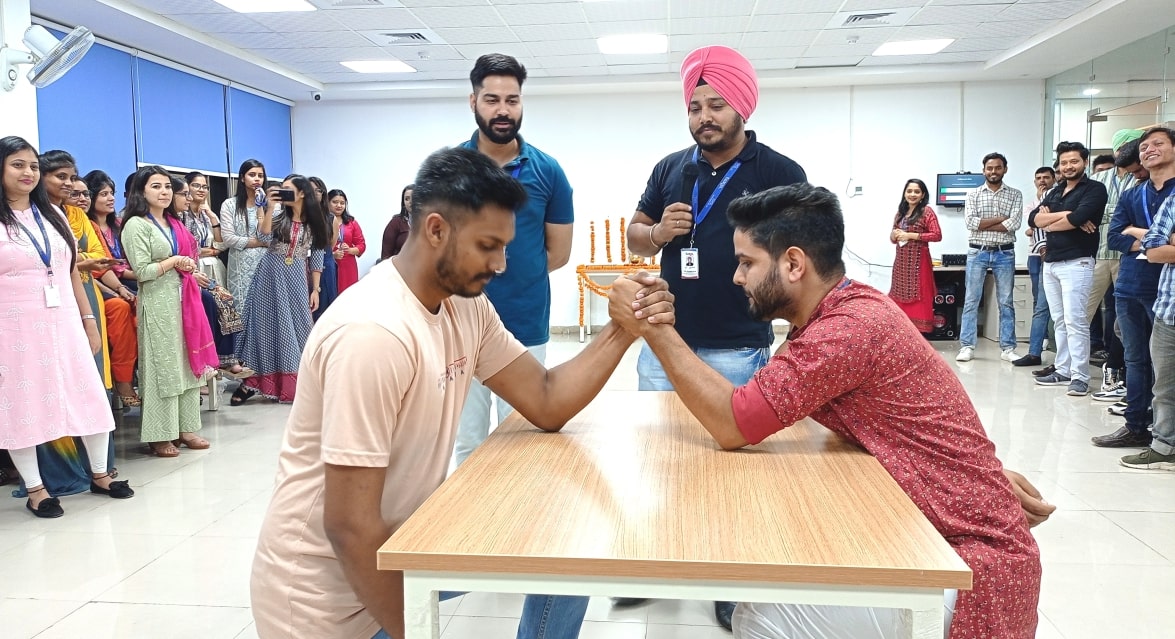 5. Grooving to Garba and Dandiya Beats
Lastly, we added a dose of dance, drama, and masti to the Dussehra celebrations with the Dandiya and Garba. The festive spirit is in the air, and the dance beats hit a peak.
We jazzed up the traditional vibe in our way!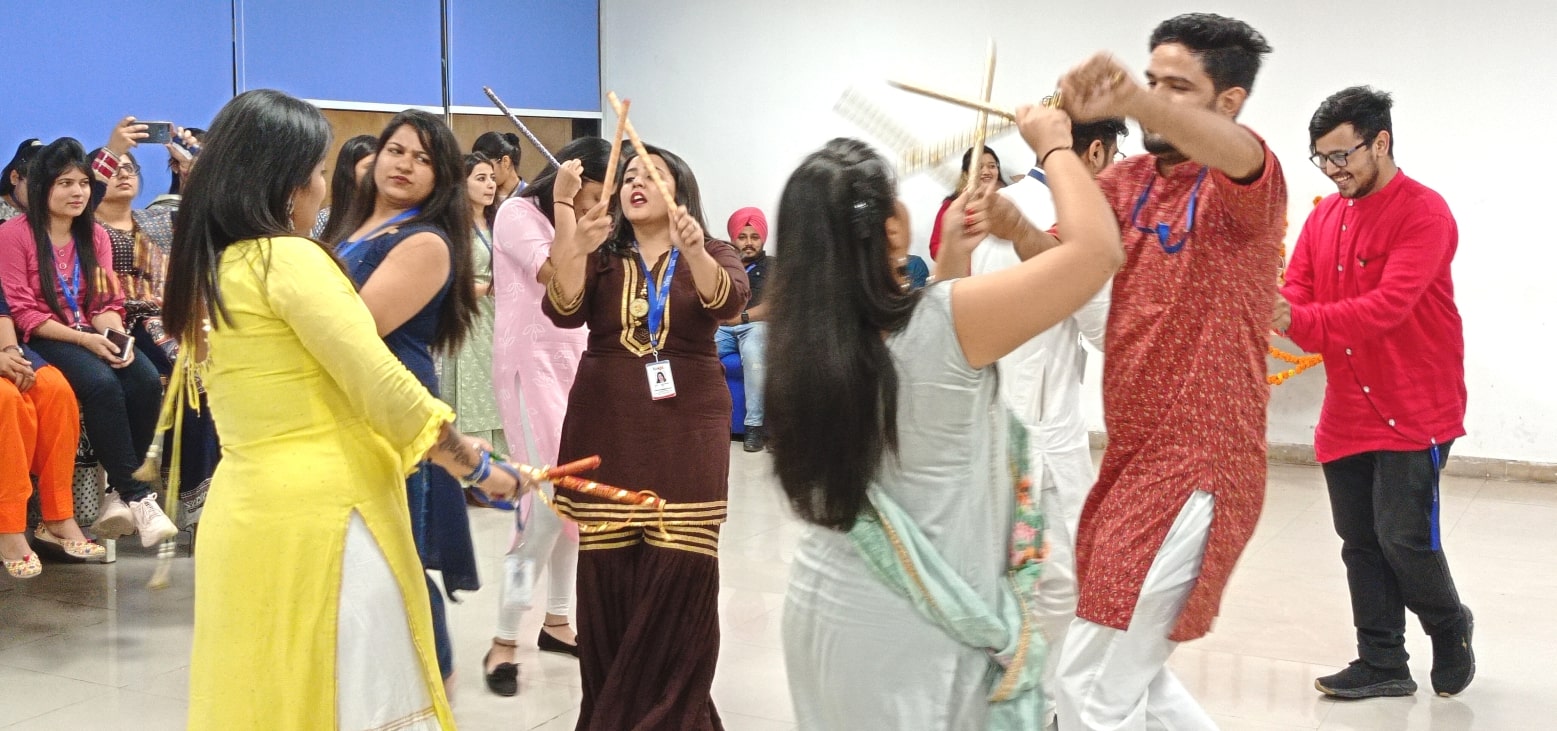 ToXSL depicts the richness of Indian culture!
The bright colors, fireworks, game, and of course, the delicious refreshments contributed to a perfect celebration at ToXSL. Everyone exchanged their wishes in their way!
Dussehra is a festival that symbolizes unity in diversity, and these activities are a great way to support team building and represent our company culture!