Chicky Talk
Chicky talk is a kind of social network like facebook where user can do posting, like, share and comments.
Key Features :
Technologies Used: Yii Framework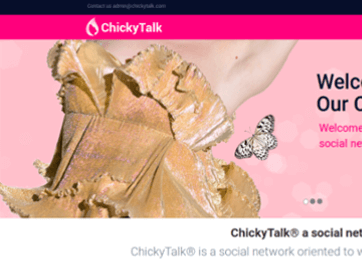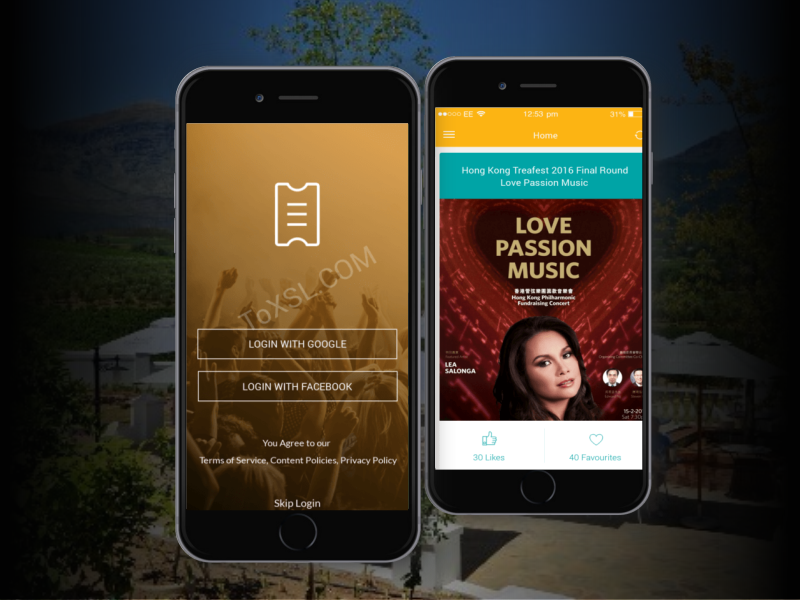 Hong Kong Concerts
It is a local concert information app for live music fans and artists where users can view upcoming local concerts (mainly pop) information (obtaining from a few local ticketing websites) and allow users to add to favorites/share on social media/schedule/receive notifications for the concerts they like.
Be the first to know when your favorite bands are coming to town, and if you're an artist - easily display upcoming tour & ticket info.
Key Features:
Push notifications for newly announced events
Share and invite friends via Facebook, Twitter, SMS or email
Discover events
Purchase tickets instantly
Find your favorite musicians, bands, comedians etc.
Menu App
This app includes the 3 main stakeholders
1. The store owner.
2. Customer.
3. Application manager
In this application Buyer can request for items to seller. User can also login using instagram
Technology Used: PHP, JQuery, Bootstrap, Yii Framework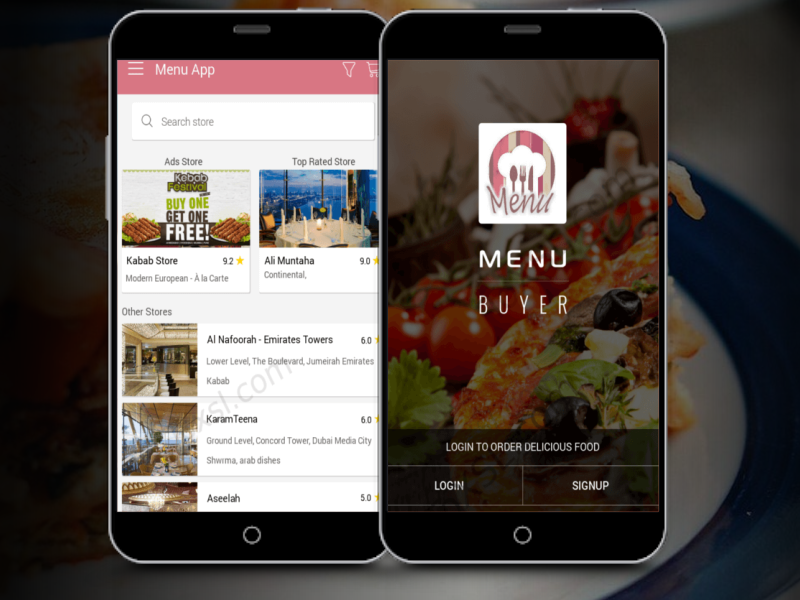 Liftfox
It is an application for Android and iPhone for Taxi Booking with the functionality of Lyft. It is used to facilitate peer-to-peer ridesharing by connecting passengers who need a ride with drivers who have a car.
Key Features:
Categories of cars
Booking modules
Promo code
Split Fare
Free rides/Invite Friends
Help & Support
Technology Used: PHP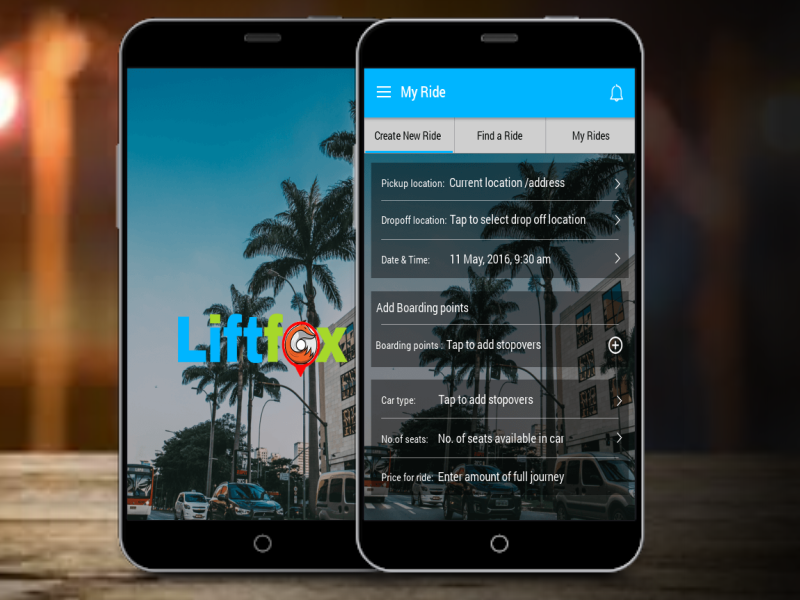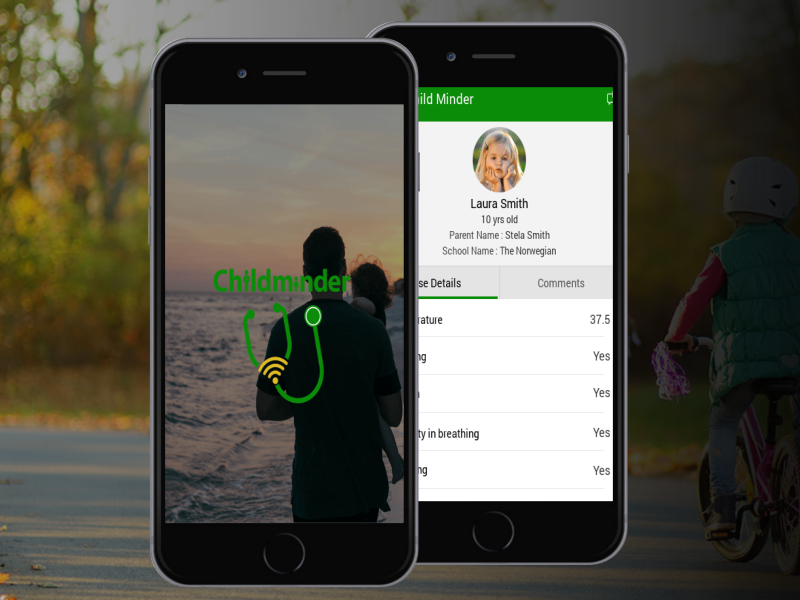 Child Minder
The Child Minder project fills the gap for monitoring and evaluation for ill or potentially ill child care situations. It tackles the problem areas of minding the child while the parent/ guardian is at work and at the same time interacting between the teacher-parent and healthcare professional.
An alert system comprising of colour codes such as Green, Amber, and Red is used to indicate the level of progress in the child's health.
Key Features:
Monitor your child's health remotely
Converse with the teacher and healthcare professional
Take necessary and informed action
Save for rainy day/ unexpected health care visits through an e-wallet
Manage your budge
Technology Used: PHP, Yii Framework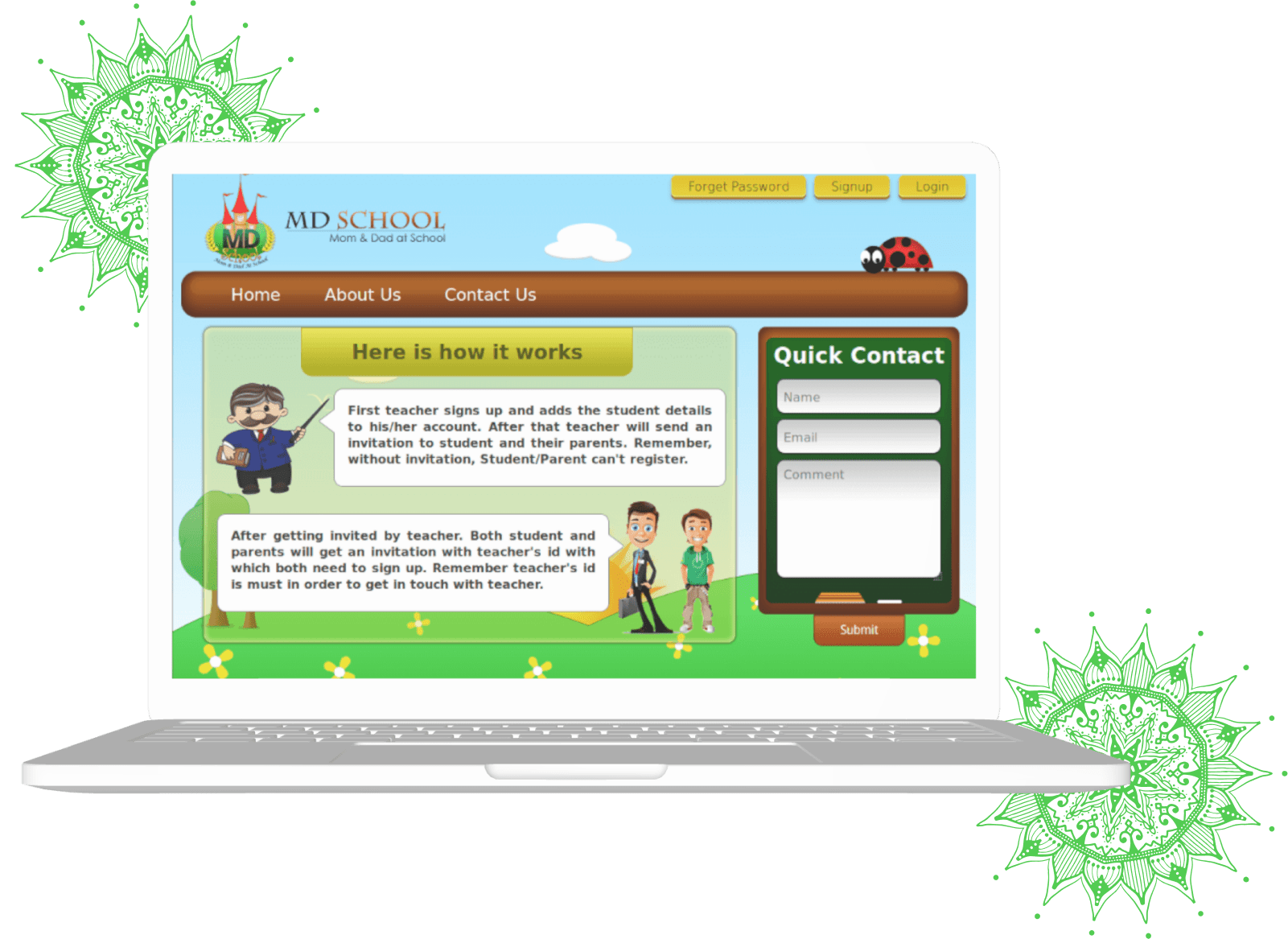 MD School
This app's main purpose is to create a triangular communication between parents, kids and teachers. This app is implemented between teacher parent and parent student daily activities, a checks and balances will occur through the student, parent and teacher. The parent can solve the issue instantly or make an effort, the student returns his/her classroom without any pending problems or confusion. Parents wouldn't have to wait for the weekend to solve the issue. Teachers will not be frustrated for the student's repetitive behavior nor the student would be a victim of being bullied. Every student will work with hand in hand with their parents and teachers. Bullies will stop bullying and laggers will go forward by knowing what is keeping them behind. Students will feel that everybody cares. Parents will know what their child is doing in classroom. Teachers will have a room full of good students.
Key Features
Connects parents, teachers and students in a triangular communication
Parents have the knowledge what his child is doing in the class
Can track the performance of child in the class
No confusion between teachers and parents
Technologies Used: Android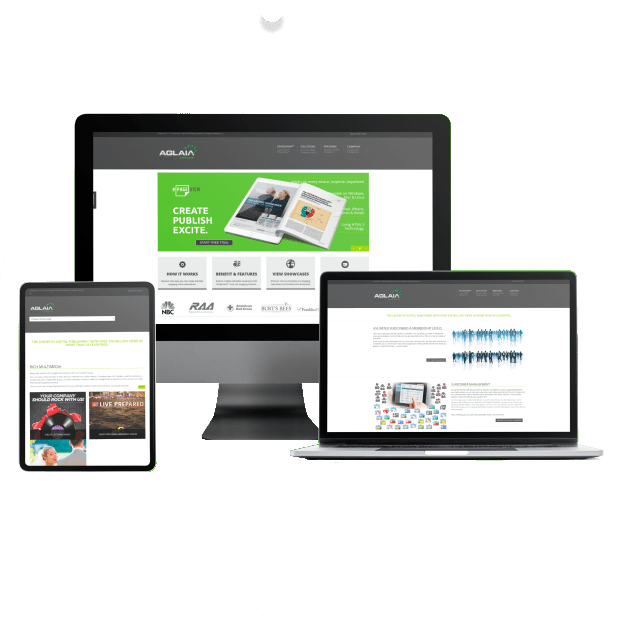 ePageViewer
ePage Viewer is the magazine app where can read magazines in this app. The user can also crop images in the magazines with the help of this app.
Key Features:
View Digital Publication In Portrait & Landscape Orientation with clear zoom.
Support Links
Share With Friends Via Email, Twitter, Facebook, Pinterest.
Print Digital Publication.
Access To All Recently Viewed Digital Publications.
Links: https://itunes.apple.com/us/app/epageviewer/id796720059?mt=8
Technology Used: Android, iOS, PHP, jQuery, asp.net, HTML5, Bootstrap.js,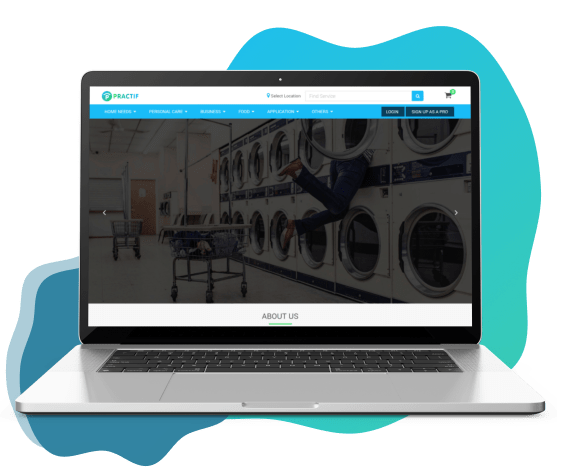 Practif
Practif is a marketplace service provider website that provide professional services for the customers.
Technology Used: PHP, Google Maps, jQuery, Bootstrap, CSS, Yii2 Framework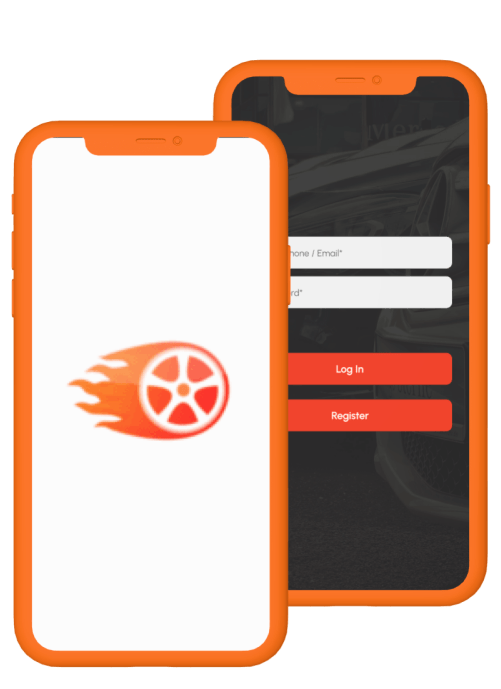 Drive Up
Drive-Up is a portal that allows user to book driving classes in their nearby areas. Driving schools can create their profile on the portal and can create multiple tutors who further create and manage their schedule for one week. Student will book classes and rate their tutors based on the services and environment. This Drive-Up portal is very beneficial for people who are not able to spare their time to search for driving schools. We at ToXSL, have many expectations with this portal.
Key Features:
Allows user to book driving classes
Multiple tutors can be created
Helps people to search for driving schools on-line
Technology Used: Yii Framework, PHP, jQuery, Bootstrap,
My Child's Performance
MCPS is a school result reporting application and progress tracker where by, teachers are able to upload the test, class assignment and exam score of their pupil so that their parents can have an easy access to the scores. The Application is able to store data, generate statistical representation of a student's performance over a specified period of time and have a means through which parents and teachers can interact with each other.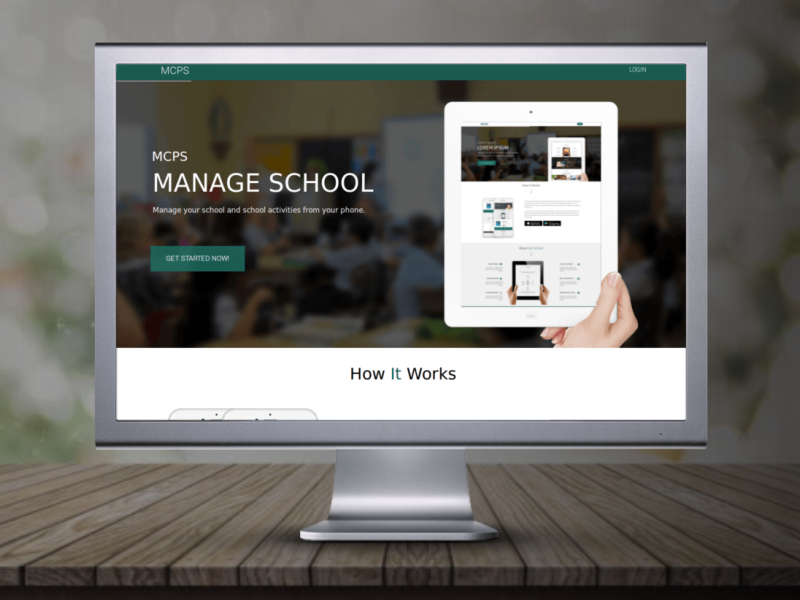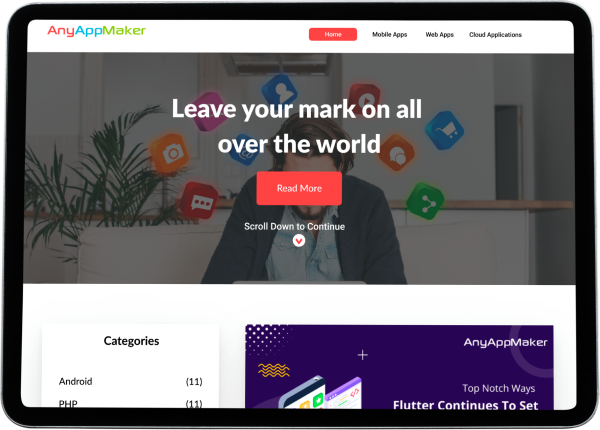 Any App Maker
App Maker is one of the amazing product developed by ToXSL Technologies. Just think about that you can develop your own business app and you need not to be specialized in coding. How do you feel? This is what App Maker is all about. It allows the user to build their own mobile application which helps the user to reach to a large customer base and earn money. We've created a DIY mobile app making platform that lets you build your own mobile app quickly through a simple drag-and-drop interface. Millions of people around the world have already made their own apps with App maker.
Key Features
People can develop own mobile apps easily
Has DIY mobile app making platform
Has a simple drag-and-drop interface for users
Amazing product that make you reach at large customer base
People can create music app, news feed app, and many more
Users can add advertisements that helps in promoting their business
Technologies Used: Yii Framework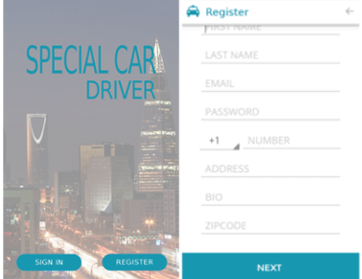 Special Car
Special Car taxi application for drivers is an amazing taxi application which helps the drivers to get their passengers and earn money. Driver app is more or less similar to passenger only but the change is accepting or rejecting ride feature. With one click you can accept the nearest request and receive your passenger's full information. Drivers will get closest ride and offer them in-app mapping and in-app credit or debit card payment that sends money directly into driver's bank account
Key Features
In-app mapping and payment
Get more journeys from business travelers
No long-term contracts
No fixed costs
No expensive initial investments
Technology Used: Android, IOS, PHP
Southern Boat Rental
This project designs and develops an Android and iPhone application along with the Admin panel where the user can find the perfect rental boat and can do the booking of the right boat according to his/her choice.
Key Features:
Search Management
Add basic Information ( Photos, Details, pricing, Availability)
Rent a boat
Push Notifications
Chat
Wishlist
Rating & Reviews
Technology Used: PHP, Web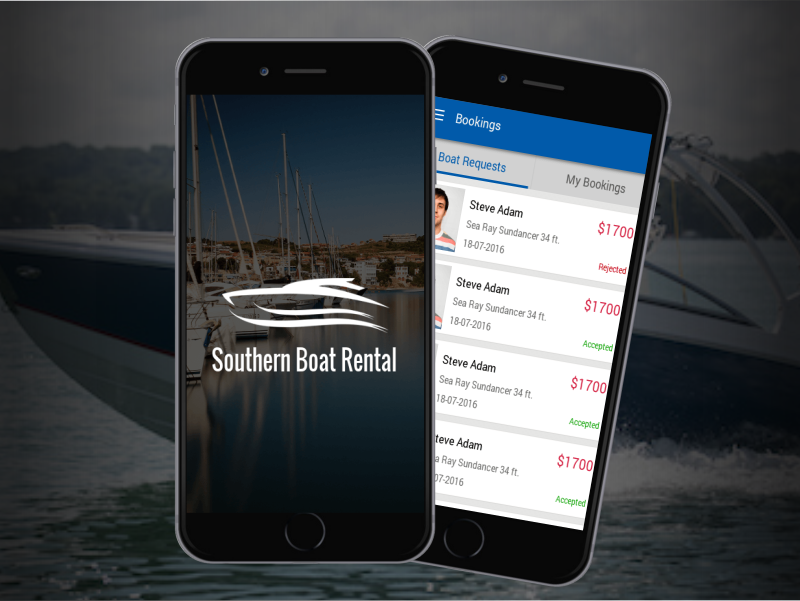 NS.Food And Bakers
NS Food And Bakers is the application for the food delivery vehicle in which the food delivery vehicle has stock of items like fish bun, egg bun, pastry etc. The customer will be able to pick nearest food delivery vehicle on map like taxi app and place and order according to the stock.
Key Features:
Real time view of vehicle position and stock
Able to see available stock on vehicle
Place an order according to stock
Track the vehicle after ordering
Technology Used: PHP, jQuery, Bootstrap, Yii2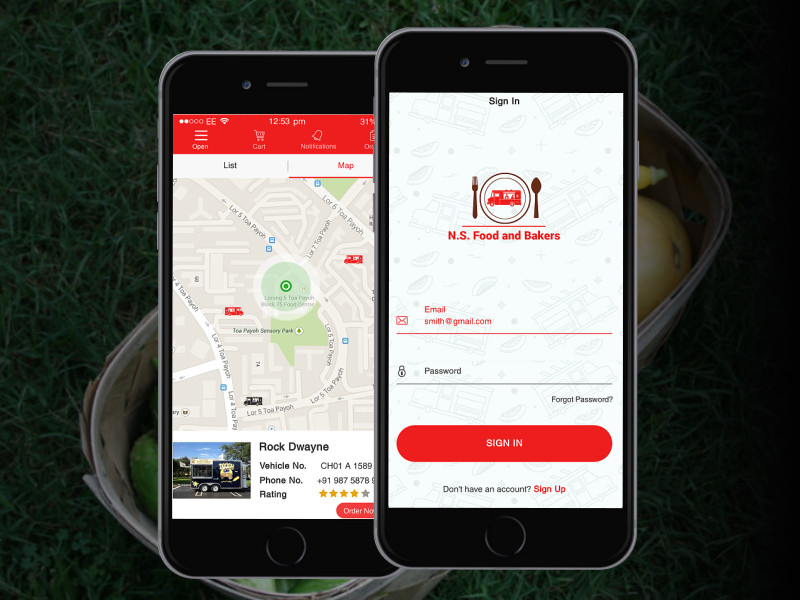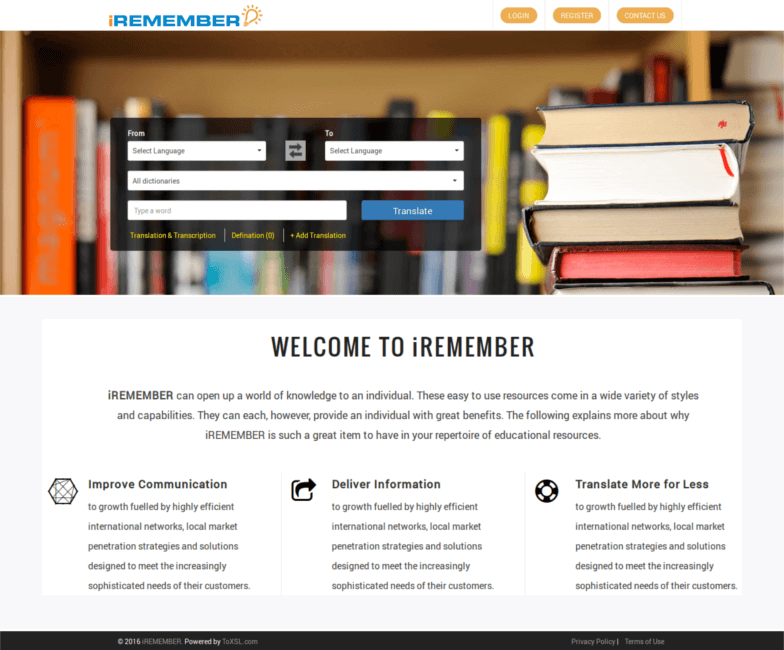 iRemember
iRemember is a website dictionary that facilitates user to search words in different languages. Users can understand meaning and enhance their vocabulary by translating them into preferred language. iRemember can open up a world of knowledge to an individual. These easy to use resources comes in a wide variety of styles and capabilities. iREMEMBER is such a great item to have in your repertoire of educational resources.
Key Features:
Search words in different languages
Enhance vocabulary of a person
Translates the searched words in consumers Latin word
Technology Used: PHP, JQuery, Bootstrap
uSecure
It is a security application where individuals and businesses who need security services and who are willing to perform such services can connect with each other. This project has two users roles : Customer App (Andriod & iOS), Service Provider (Backend Panel), Administrator (Backend Panel).
Technology Used: jQuery, Bootstrap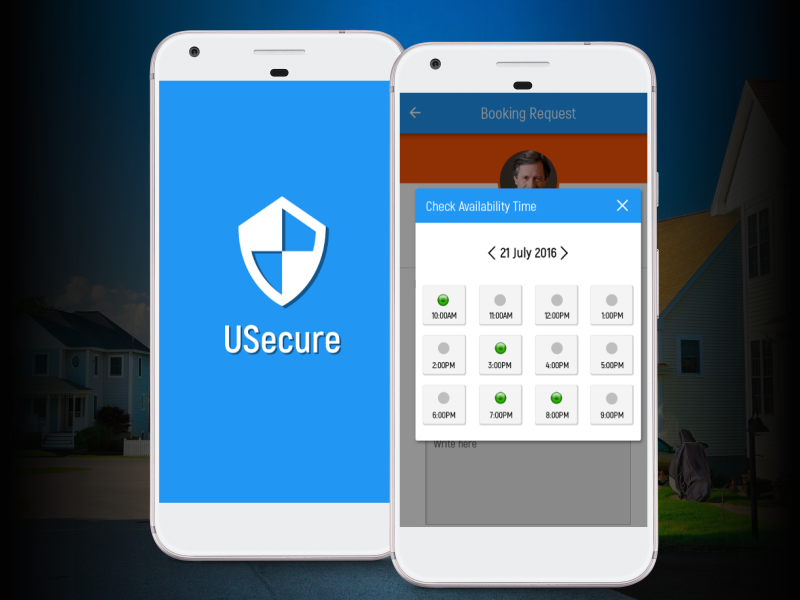 Manage Call Logs
Manage Call Logs app let you manage your call logs for incoming, outgoing calls and sms. Current version just group all logs by phone number and let you erase it in. User can sort the calls in the call history on the basis of call duration and number of calls, putting higher above in the list. It displays a list with graphical bar, showing how much time did you spend on call with each caller in descending order. You can search the call logs using name or with just an alphabet of that name, this application will help you find details out of long call history easily.
Key Features:
Call statistics on the basis of duration and number of calls
Call log search using name or just the first alphabet of the name
Keeps the backup of your call log for future reference
Can delete unwanted call log
You can restore the logs you want to use again
Can search the call log for particular time period
Technology Used: Android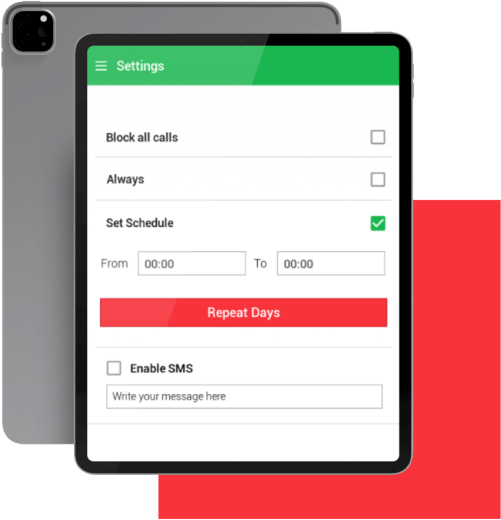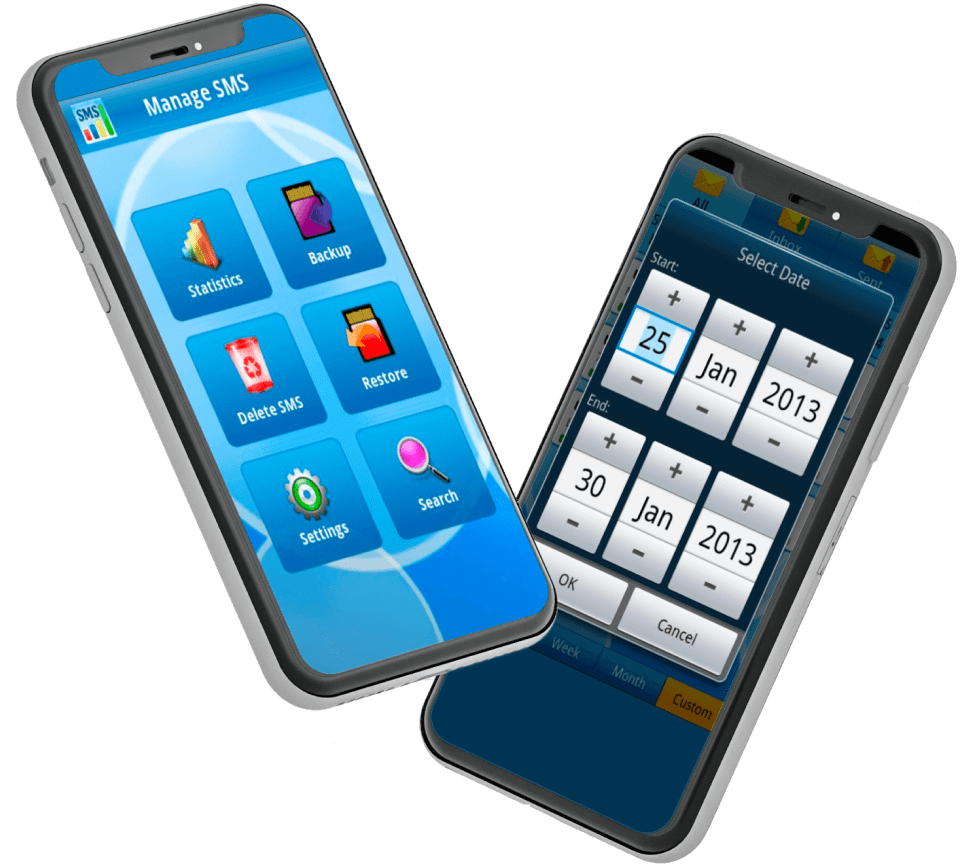 Manage SMS
Manage SMS offers simple and easy ways to manage your text messages. You can quickly check statistics, create and restore backup, schedule auto backup, search and Delete SMS. It helps you to check who messaged you the most and helps you to save the messages and restore them quickly. Using Manage SMS clients can backup all the received or sent messages by one click and has a freedom to restore messages of your choice whether received, send or all messages.
Key Features
Manage text messgaes with ease
Track all the incoming and outgoing messages
Free of cost
Fast and easy
Can delete all messages in specific folder by a single click
Search SMS by SMS text or by sender's mobile number
Can view SMS statistics for any custom time period
Technology Used: Android