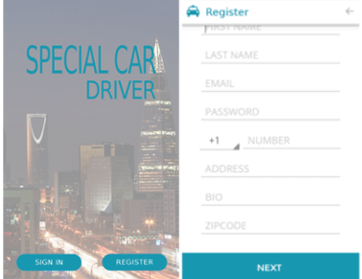 Special Car
Special Car taxi application for drivers is an amazing taxi application which helps the drivers to get their passengers and earn money. Driver app is more or less similar to passenger only but the change is accepting or rejecting ride feature. With one click you can accept the nearest request and receive your passenger's full information. Drivers will get closest ride and offer them in-app mapping and in-app credit or debit card payment that sends money directly into driver's bank account
Key Features
In-app mapping and payment
Get more journeys from business travelers
No long-term contracts
No fixed costs
No expensive initial investments
Technology Used: Android, IOS, PHP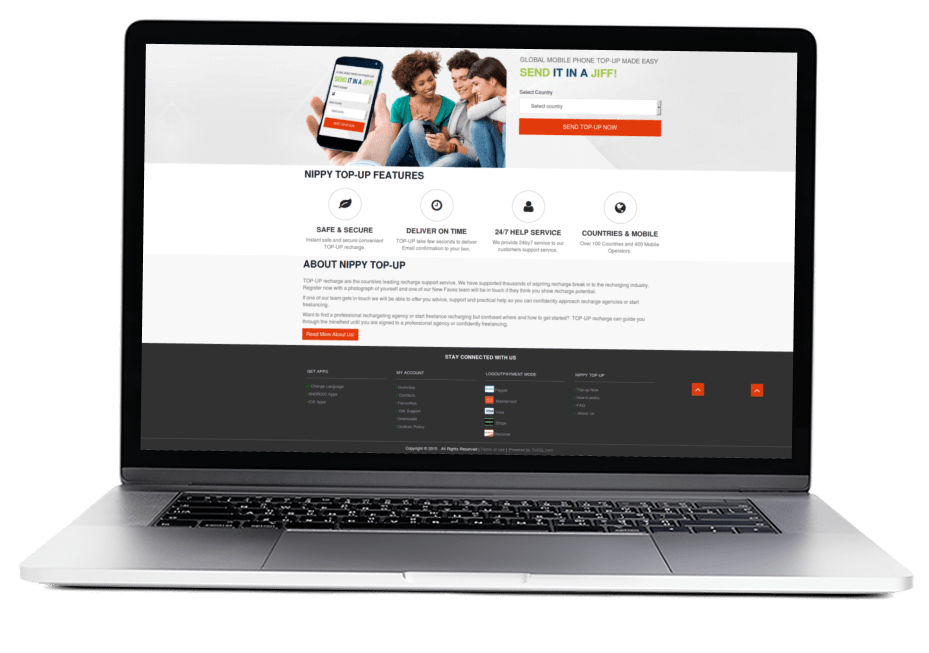 Nippy Top Up
Balance Nil?? Not a problem now. Log on to Nippy Top-Up website, that allows the users to recharge top-up and to get balance for your SIM without looking around. Using this website everyone can recharge application from home only in few seconds and get connected with your near and dear ones once again.
Key Features
Recharge for any country
Recharge for any operators
Recharge in 3 different currency (INR, USD, EUR)
Technologies Used: Android, ios, Yii Framework
Links:
http://nippytopup.com/v1/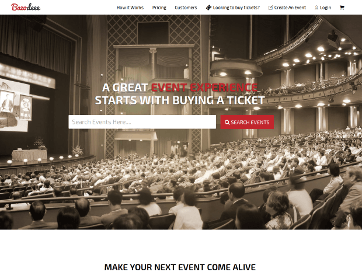 Bazodeee
Bazodee is an online E-ticketing website which is one of the most amazing website which allows users to book and buy tickets for music events, sports events and other festivals. Bazodee allows users to get their tickets pre-book and enjoy the events with their friends and family.
Key Features
Online E-ticketing facility available
Can pre-book the tickets for all the events
Easy to use
Payment can be done by any payment mode
Technologies Used: Yii Framework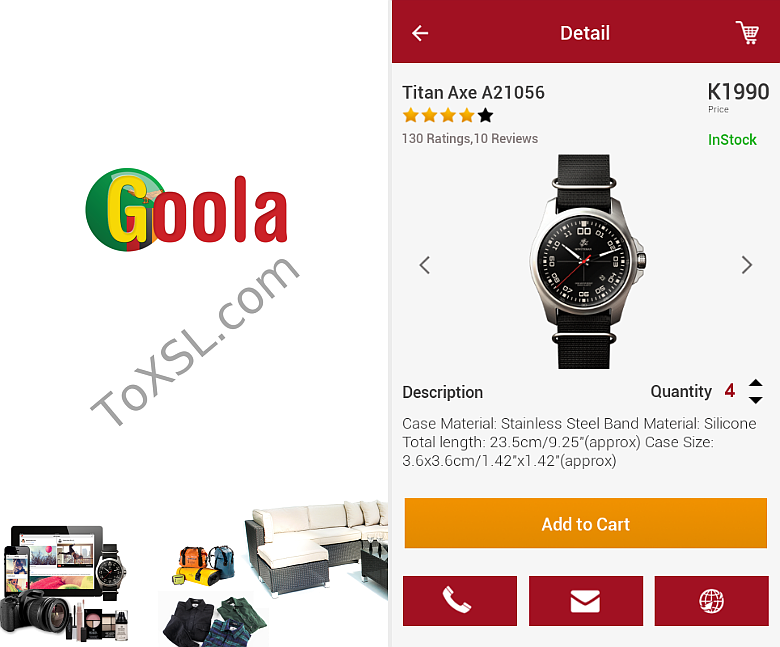 Goola
Goola is an app exclusively available to the Zambian market. It has features that enable users to browse, sell and purchase a variety of items. The app allows customers to easily purchase items from UK and USA.
Key Features
Search, buy and sell products.
List your items for sell within minutes and upload images.
Easy communication between seller & buyer.
Feedback for the products.
Technologies Used: Android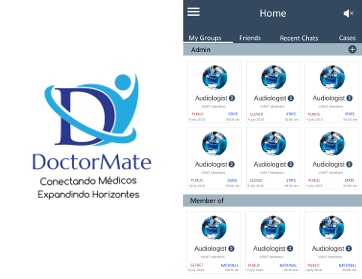 Doctor Mate
DoctorMate is a safe environment for health professionals to exchange information.The main objective of DoctorMate is to allow professionals to communicate and develop, but always following the safety and privacy. It is an exclusive network for physicians and academics. DoctorMate is genuinely free and was created by Brazilian doctors and technology experts. It is meant for Brazilian client.
Key Features
Exchange instant messages securely with other doctors
Discuss cases everyday and rare national level anonymous and safe
Display news of each medical association and the national and international medicine
Receive bulletins with review of major cases
Technologies Used: Android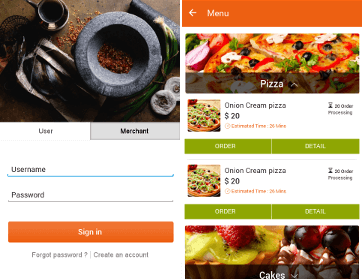 Food Express
The Food express is a food ordering application which helps users to order the food for delivery and pickup. Simply choose your neighborhood and see a list of all restaurants that deliver to you. Prices and delivery conditions are absolutely the same as in the restaurants itself, moreover Food Express features exclusive deals and offers. You don't need to keep piles of menus and remember phone numbers - with Food Express your food is just a click away! Food Express is fastest and smartest way to order soul-satisfying food online and fulfill those cravings
Key Features:
Delivery on demand, with minimum waiting time
Smart detection of your location and instant display of restaurants in your vicinity
Order food from a variety of restaurants based on your location
Ability to add multiple addresses be it your home, work or even a friend's place
Availability of both options, online and cash on delivery for payment of your order
Technologies Used: iOS, web, PHP, JQuery, Bootstrap,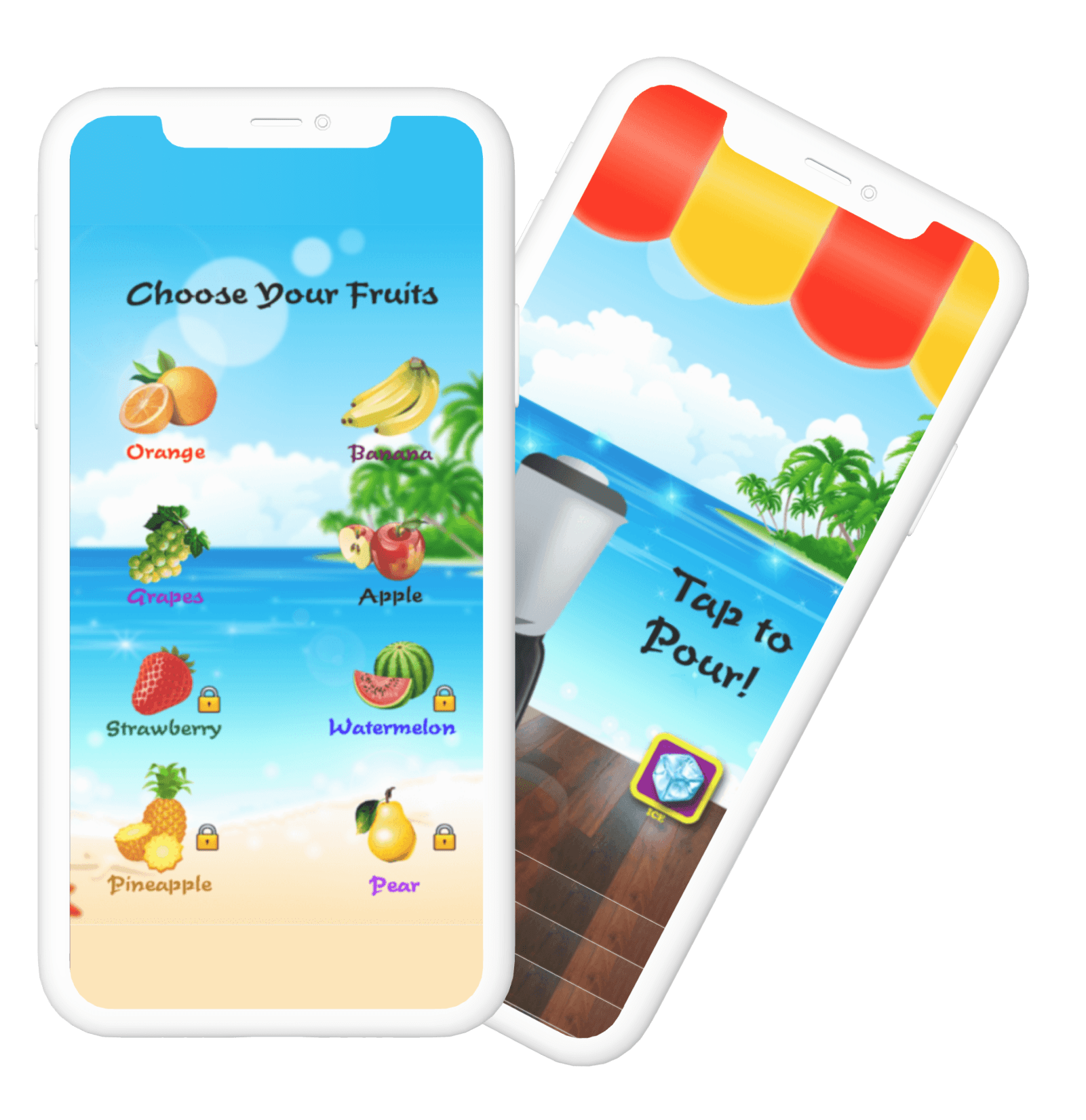 E-Juice
E-Juice is a children game which offers a fun way for kids and adults to make and learn about fresh juice and its nutritional facts and compare them with the uncool fizzy drinks. This is an educational game which is developed with an aim to educate children the benefits of fruit juice as compared with soft drinks like Pepsi, Coca-Cola, and Fanta. It is a fun filled game developed in iOS using Objective C by our developers at TOXSL Technologies
Key Features
Android game offering a fun way for kids
Teaching kids about fruit juice and its nutritional facts
Showcasing the comparison of benefits of fruit juice and fizzy drinks
Educate children to prevent drinking fizzy drinks as it is not good for health
Technologies Used: iOS (Objective-C), Android
Help Find
The Help Find application is developed by ToXSL Technologies for its Malaysian Client who has a vision to create a platform where buyers and sellers can interact. Buyer will post for an item as per their requirements and then rest all seller who has installed the app will be able to see that post. If sellers want to contact with that particular buyer then the seller can get its contact details after payment to the admin of the application and vice versa for buyer.
Key Features
Projects can be posted by both buyers and sellers
Both buyers and sellers have to pay for interaction with each other
Admin module to get payment from Android/iOS
Technologies Used: Andriod, iOS, Website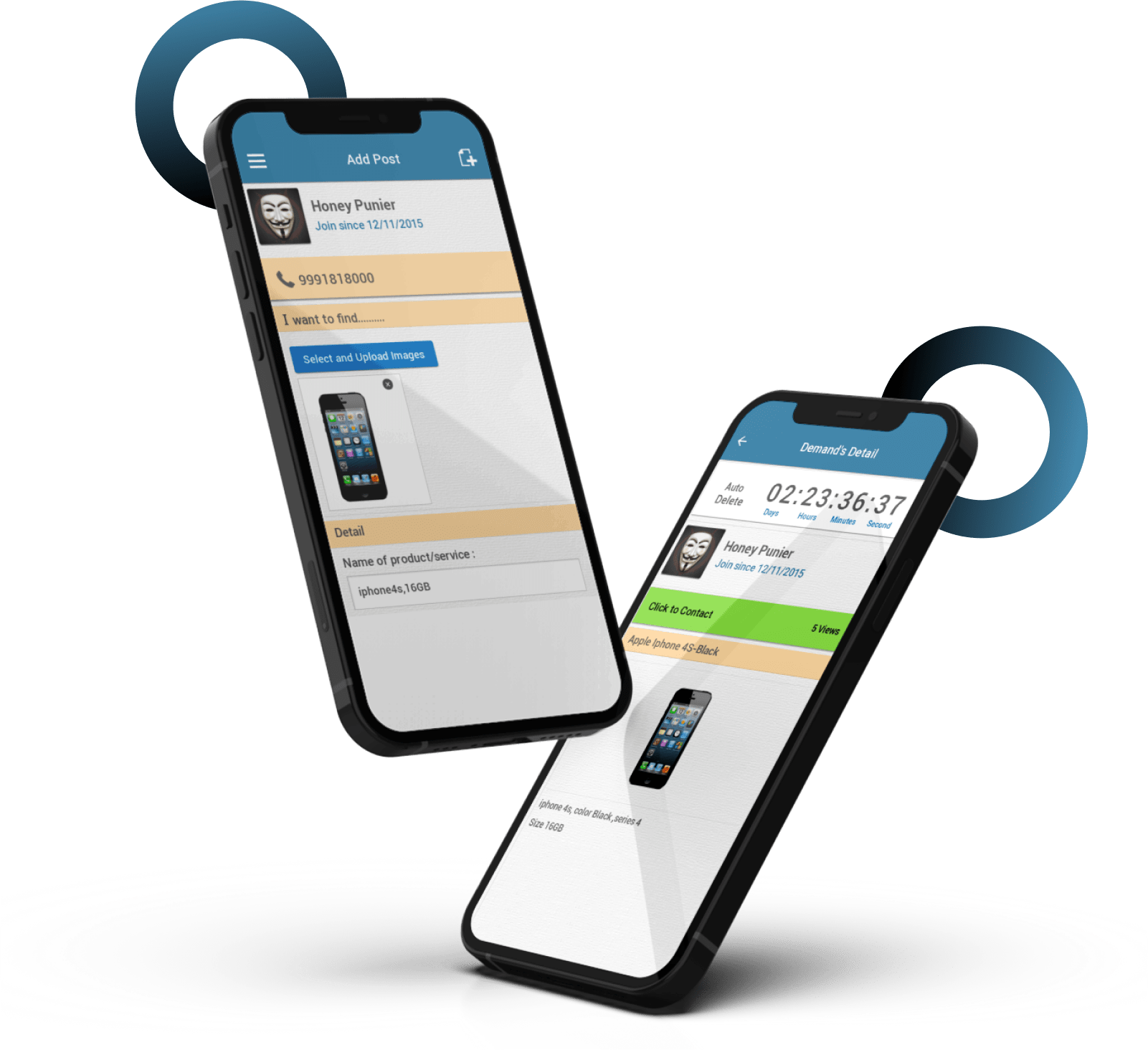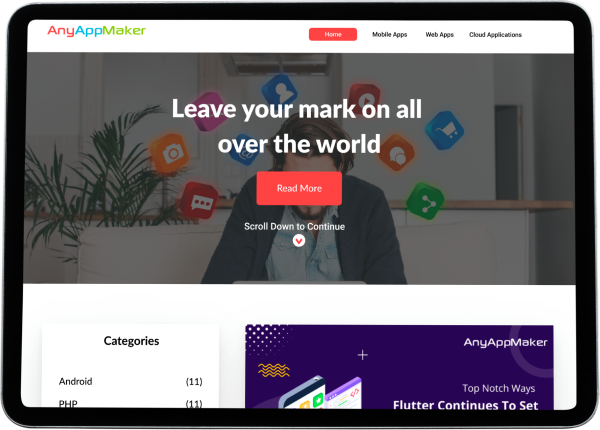 Any App Maker
App Maker is one of the amazing product developed by ToXSL Technologies. Just think about that you can develop your own business app and you need not to be specialized in coding. How do you feel? This is what App Maker is all about. It allows the user to build their own mobile application which helps the user to reach to a large customer base and earn money. We've created a DIY mobile app making platform that lets you build your own mobile app quickly through a simple drag-and-drop interface. Millions of people around the world have already made their own apps with App maker.
Key Features
People can develop own mobile apps easily
Has DIY mobile app making platform
Has a simple drag-and-drop interface for users
Amazing product that make you reach at large customer base
People can create music app, news feed app, and many more
Users can add advertisements that helps in promoting their business
Technologies Used: Yii Framework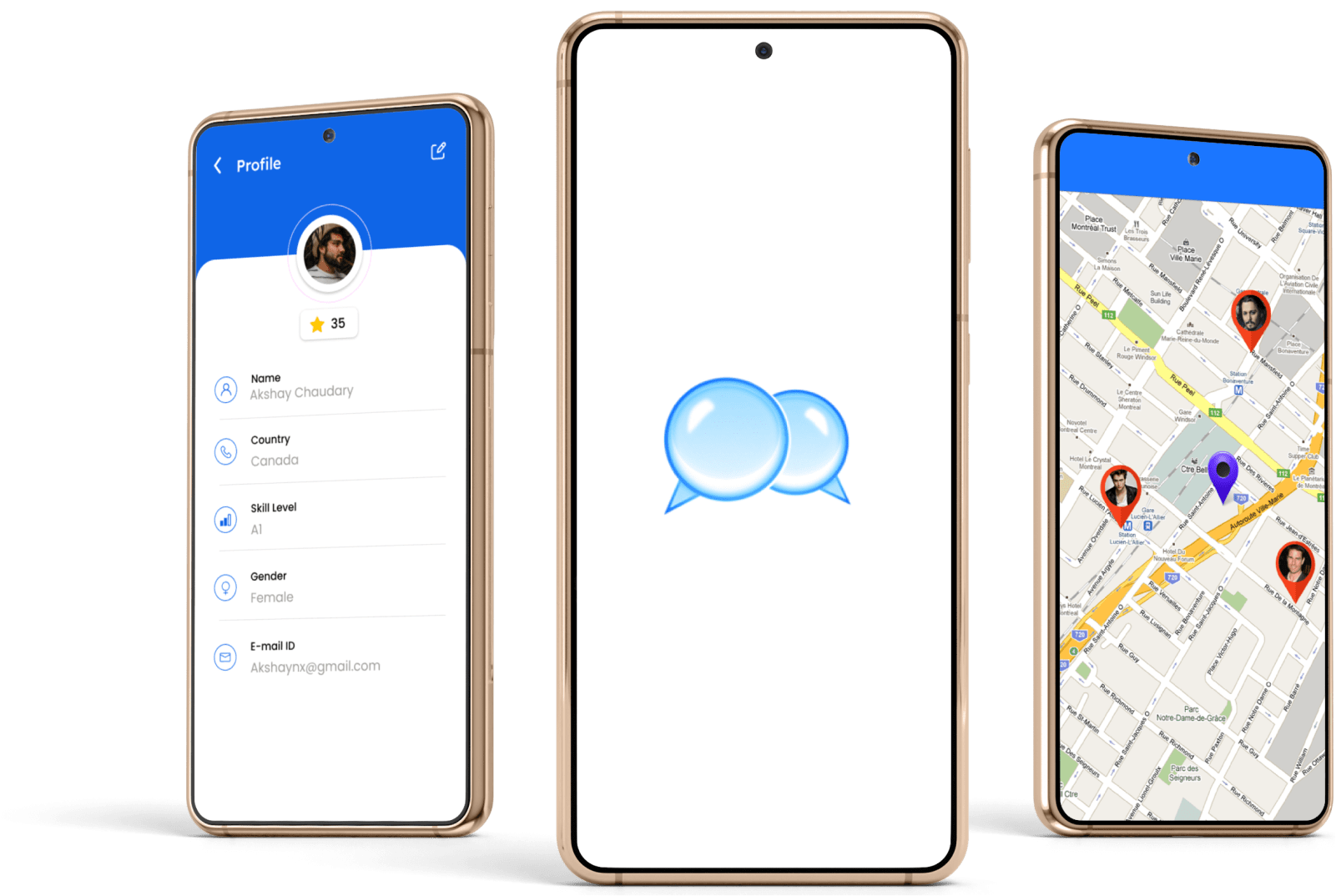 Bubbles
Use the phone number of your loved ones and chat with them worldwide for free without spending a single penny. This can be possible when you download and install Bubbles app developed by ToXSL Technologies. Bubble is chat application for Android and iOS in which anyone can chat individual or in group, can create question, can answer of question and can vote for question. This is very useful for Now-a-days to save our time to get solution of our question and to connect people.
Key Features
User can chat
Users can post Questions/answers in the group
Vote for applications
Needs only phone number and one can send messages internationally without spending money
Developed in both Android and iOS
Has an amazing interface that offers option for group chats
Technologies Used: Android, iOS, Admin Panel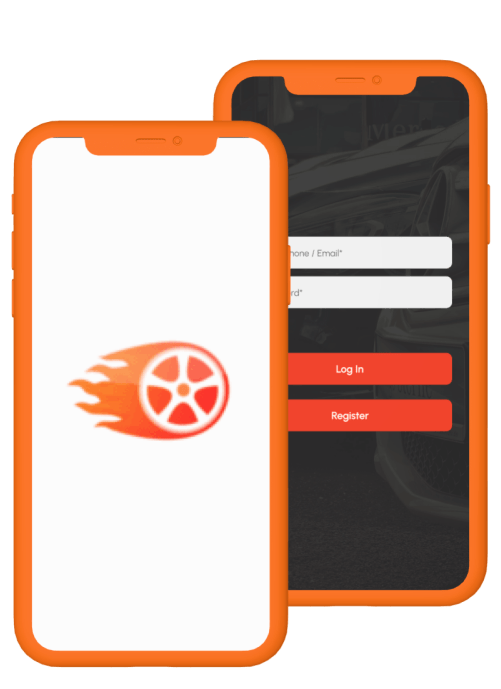 Drive Up
Drive-Up is a portal that allows user to book driving classes in their nearby areas. Driving schools can create their profile on the portal and can create multiple tutors who further create and manage their schedule for one week. Student will book classes and rate their tutors based on the services and environment. This Drive-Up portal is very beneficial for people who are not able to spare their time to search for driving schools. We at ToXSL, have many expectations with this portal.
Key Features:
Allows user to book driving classes
Multiple tutors can be created
Helps people to search for driving schools on-line
Technology Used: Yii Framework, PHP, jQuery, Bootstrap,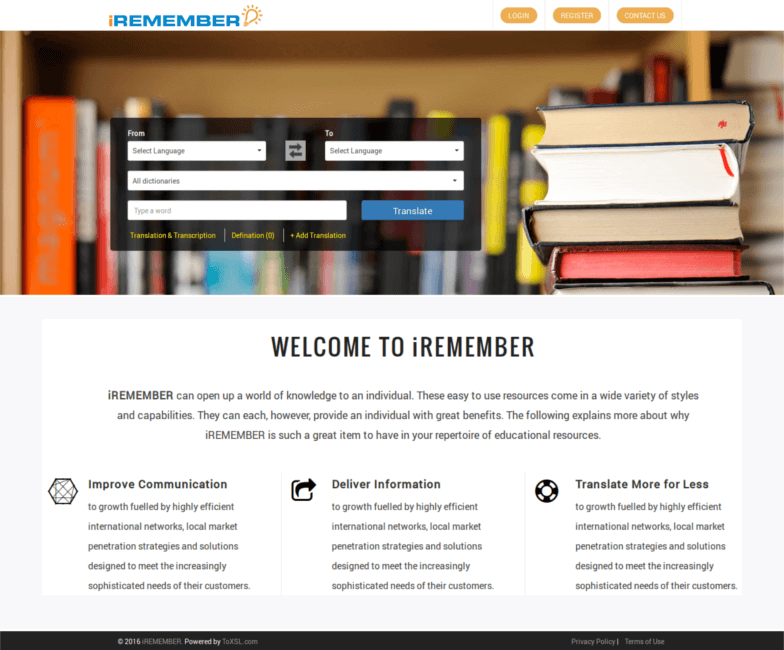 iRemember
iRemember is a website dictionary that facilitates user to search words in different languages. Users can understand meaning and enhance their vocabulary by translating them into preferred language. iRemember can open up a world of knowledge to an individual. These easy to use resources comes in a wide variety of styles and capabilities. iREMEMBER is such a great item to have in your repertoire of educational resources.
Key Features:
Search words in different languages
Enhance vocabulary of a person
Translates the searched words in consumers Latin word
Technology Used: PHP, JQuery, Bootstrap
UAVLANCE
UAVLance is the website of its kind geared towards bridging the gap between consumers and businesses in search of drone services, and the UAV pilots and service providers who deliver them. UAVLance allows pilots to bid on jobs, giving consumers the best price possible.
Key Features
Customers can hire a drone
Drone rental portal
Giving drone services to businesses
Enable consumers to seek and purchase drones of all makes, models and specifications
Technology used: Yii Framework, PHP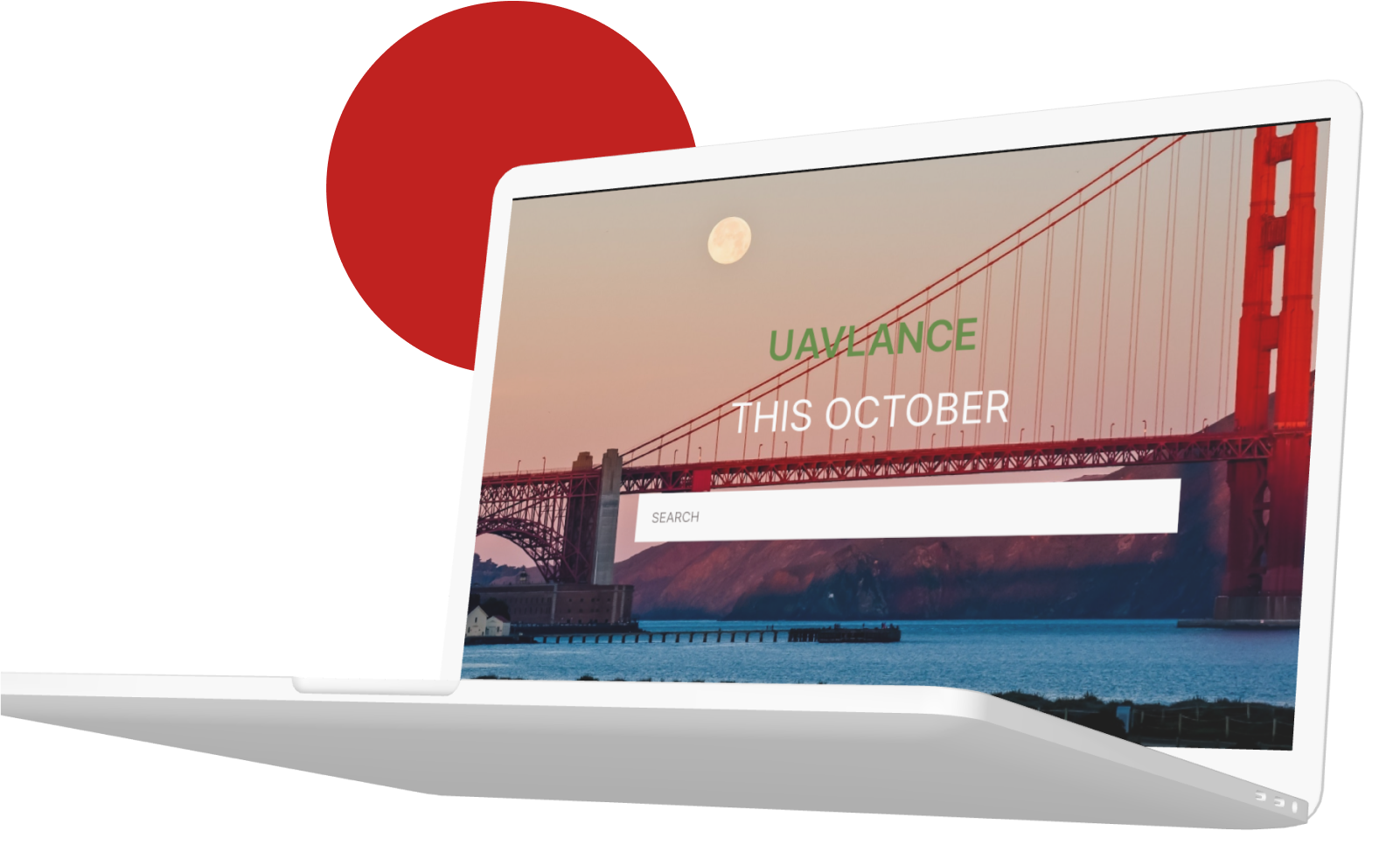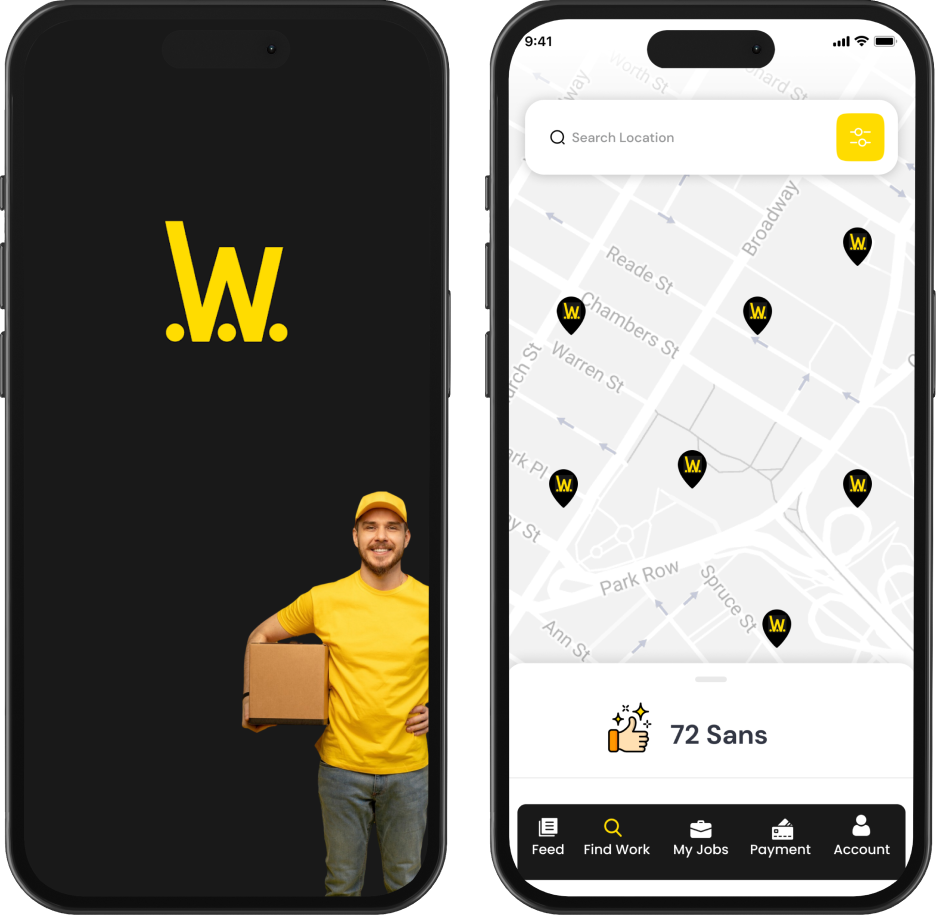 Wonolo
Wonolo is a marketplace for jobs. Here employers will post jobs for multiple categories & subcategories as per there requirement. Job seekers and aspiring candidates can apply for the jobs. Both candidates and employers has to pay a processing fees for either posting a job or apply for a job. Employer will have to provide feedback in terms of ratings and reviews after the completion of the job.
Key Features
Marketplace for jobs
Post jobs for multiple categories and subcategories
Feedback support
Technologies Used: Yii Framework, PHP,
Remembed
Remembed is an event organizing app which helps several groups to organize the events and send notifications to the parent user to send their child to different events. Parents can also pay the entry fees to the event organizers via this application. The group user can create the event and notify about the events to the parent and as result parents will send request notification to the group admin and get their child participated in the event. Group admin can generate the invoice and parents will make the payment accordingly. Group admin can also create the memories of the event and can share it with the parent user.
Key Features
Can organize and create events
Group admin send notification to the user
Can create memories of the event
Can generate invoices for the parents for paying event fees
Runs on all the devices and platforms like android, iOS, Windows
Available for all screen sizes
Technology used: Ionic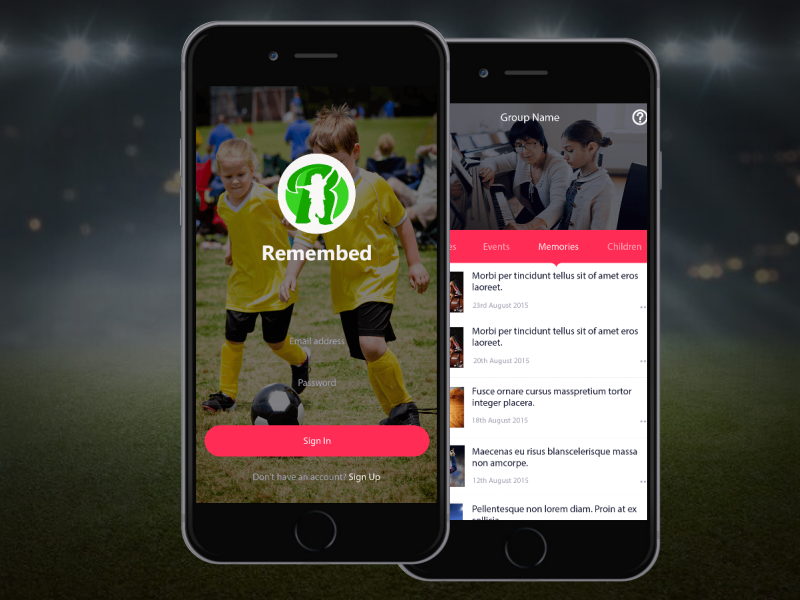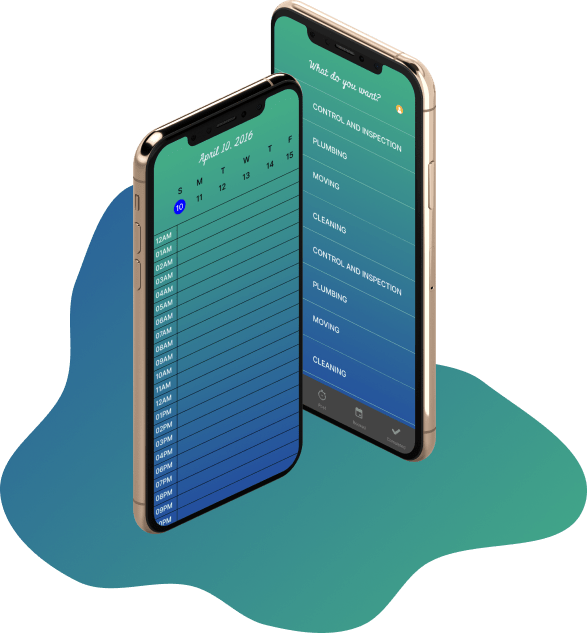 GetitDone
GetitDone is a multi-utility mobile application where user can search for people who can perform their daily tasks like gardening, plumbing, cleaning, and moving goods from one place to another. User can choose the task from a list of popular chores and errands and he will get connected with a skilled tasker within minutes of your interest. After booking your tasker will come to your door on the given time and completes the job and bills directly in the app.
Key Features
Allows users to book workers for household tasks
Saves you time and offer same-day help
Trustworthy and safe
You will get the record of worker before he reaches at your place
Responsive app design suitable for every screen size
Run for all the platforms either Android, iOS, Windows and Blackberry
Technology Used: Ionic
Shooti
Shooti is a forum like application that run on ionic platform and is one of the best example of our hybrid apps development. Shooti app is a question answer app which allows both students and professor to post question related to several topics and answers for the same. Users can either add question, like or comment on the question asked, can mark the question as spam and report abuse. If is like a forum which helps students and teachers to interact with each other on a public platform.
Key Features
Student can make profiles
Professors can make profiles
Both students and professor can post questions
Questions posted can be reviewed by everyone
Users can comment, like or mark spam on the questions or answers
Run on all the platforms like Android, iOS, Windows and Blackberry.
Responsive App Design that fits for every screen size
Technology Used: Ionic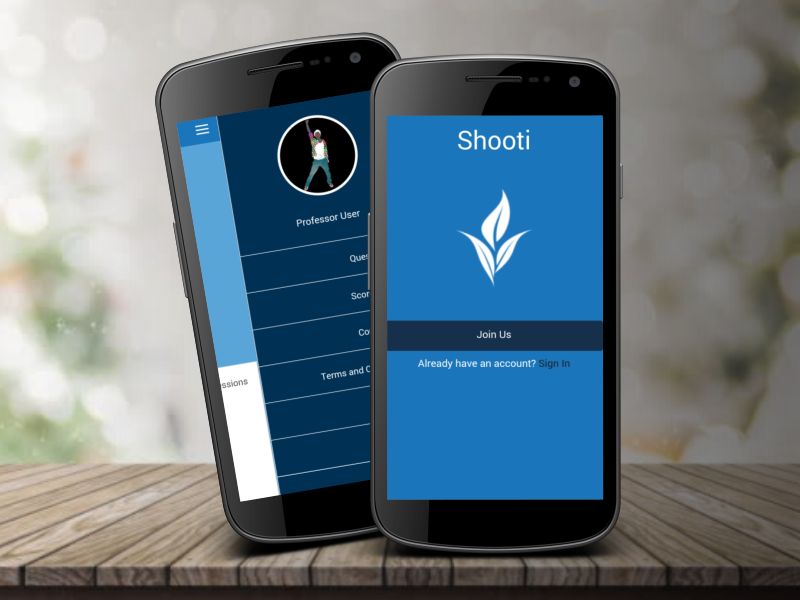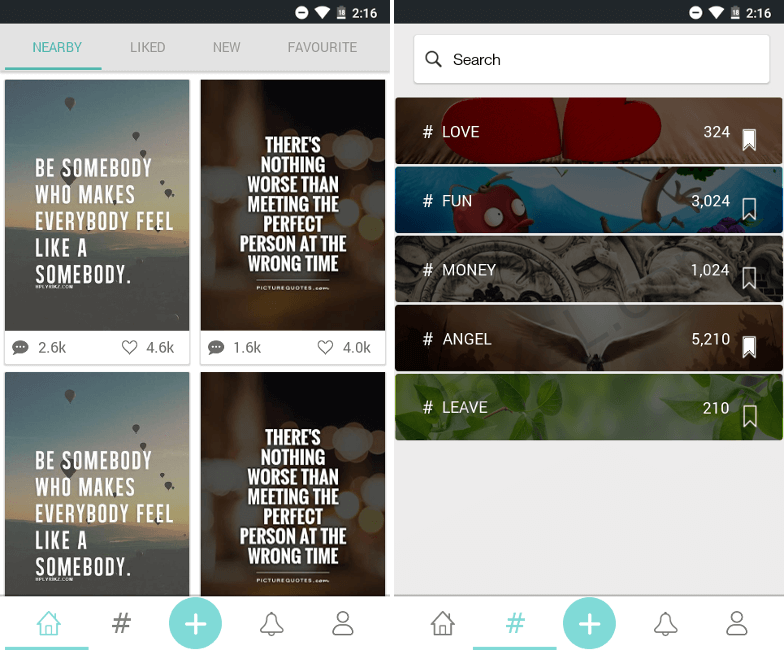 You & I
You & I is an image sharing app where user can create login and post images by editing. This app helps you to create attractive pictures with an amazing background and user will be able to write text on the image. The images can be shared easily and they will be categorized as per the user's convenience. This app is beneficial for creating slogan images and image quotes or motivational quotes. User can review and rate images on the basis of popularity and can also report if there is some spam.
Key Features
Image sharing app
Can add text to the images
Beneficial for making motivational quotes
Images can be rate and reviewed
Responsive app design that fits for every screen size
Run for all the platforms either Android, iOS, Windows and Blackberry
Technology used: Ionic