Online Doctor
Online Doctor is a medical website with the goal of connecting patients with specialist doctors online. Using Online Doctor patients will have the ability to search a database of specialist doctors and book a time to see them online using their webcam and microphone.
Key Features:
Ask your Health or Medical question on app
Online Doctor will be appointed to you in a minute
Pay Minimal Doctor Consultation Fee
Start Chat or Call with Doctor
You can upload health reports and affected areas photos for the Doctor in private chat
Technology Used: CSS, HTML5, jQuery, PHP,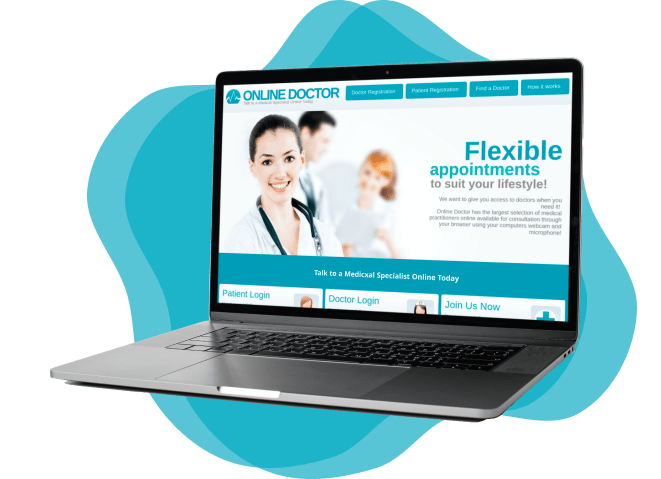 iKAZI
iKAZI facilitates the job seekers and employers to upload their profile and search for jobs. When a job seeker upload his/her curriculum vitae (CV) to the website then basic information for profile creation will be fetched from the CV. The information that cannot be fetched from the CV, have to be entered by the job seeker manually, which as a result decreases the time consumed in filling all the details manually for profile creation. This website bridges the gap between job seekers and employers.
Key Features:
User account management
CV parser/extraction
Quick Post
Job search engine
Match jobs and data
Technology Used: PHP, jQuery, Bootstrap,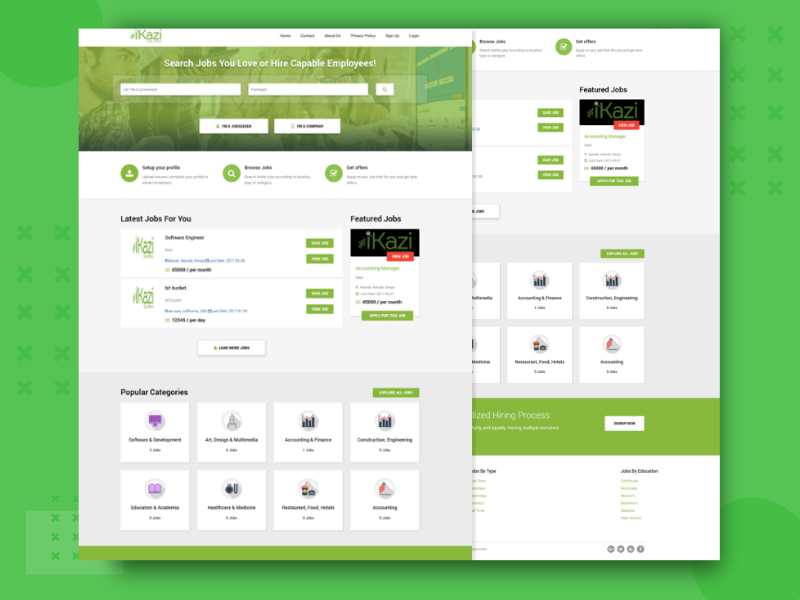 Translate Any App
Translate Any App is a language translator which provides the facility to translate a language file for your Android and iPhone apps. It support .xml and .string file formats. You can translate your file with few simple steps and easy payment options. It is a web platform that allows translation of a language file for your Android and iPhone apps. There's no need to be a developer to create an app, all you have to do is select your settings and follow a few steps.
Key Features
Translates the strings in multiple languages within a few minutes
Upload the string file and get it translated into selected language
Supports .xml and .string file formats
Can be used for both Android and iPhone apps
No need for a developer to create an app
Technology Used: PHP, jQuery, Bootstrap,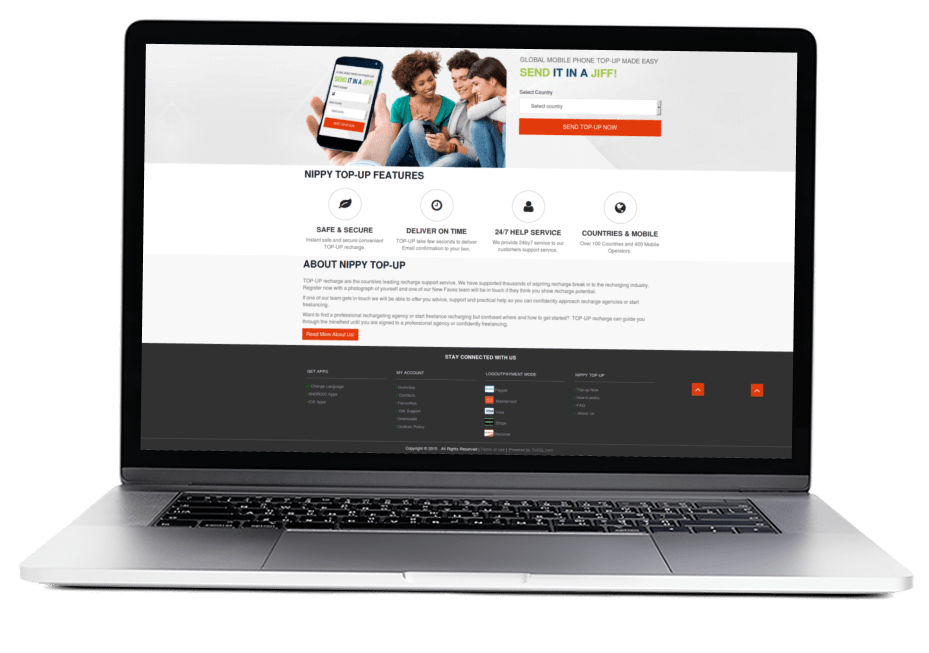 Nippy Top Up
Balance Nil?? Not a problem now. Log on to Nippy Top-Up website, that allows the users to recharge top-up and to get balance for your SIM without looking around. Using this website everyone can recharge application from home only in few seconds and get connected with your near and dear ones once again.
Key Features
Recharge for any country
Recharge for any operators
Recharge in 3 different currency (INR, USD, EUR)
Technologies Used: Android, ios, Yii Framework
Links:
http://nippytopup.com/v1/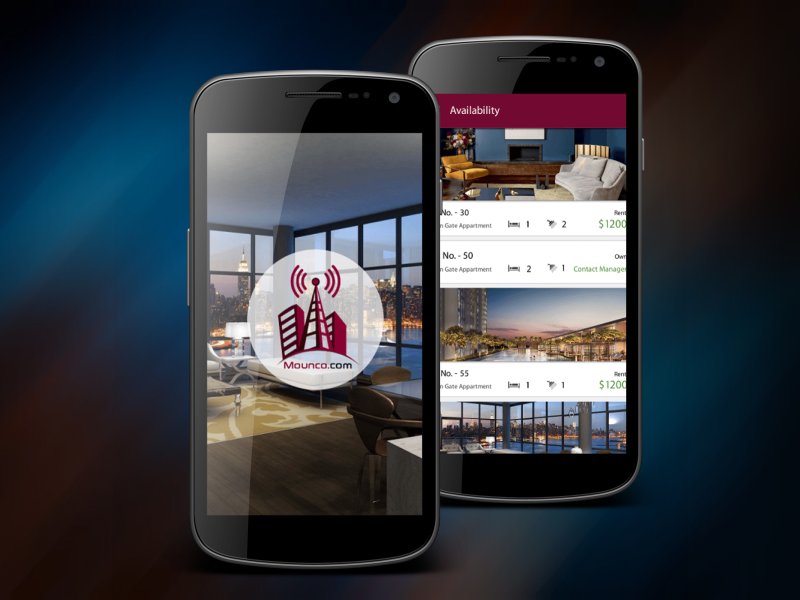 Mounco
The application allows management to send building-wide or private notifications in just one click. Tenants can pay their rent directly through the app as well as submitting a request. All of it easily managed through a very clear and easy to use management system.
As technology continues to drive change in the commercial real estate industry, the business of property management continues to become more complex.
Key Features:
User Panel for requests
Image view like Instagram
Availability section & reports of daily users (calls, request etc.)
Building owners can chat with users (web/android/iOS)
Ticketing Functionality & Auto Email
Technology Used: PHP, Android
Stage Book
Stage Book is an event app to connect community users, talent groups (musician, comedian, speaker, performer, and venues together on a single platform with a mobile application.
Key Features:
Uber Ride Request widget
StageBook radio play
Support Media Outlets (Facebook, Instagram, Twitter)
Quick Notification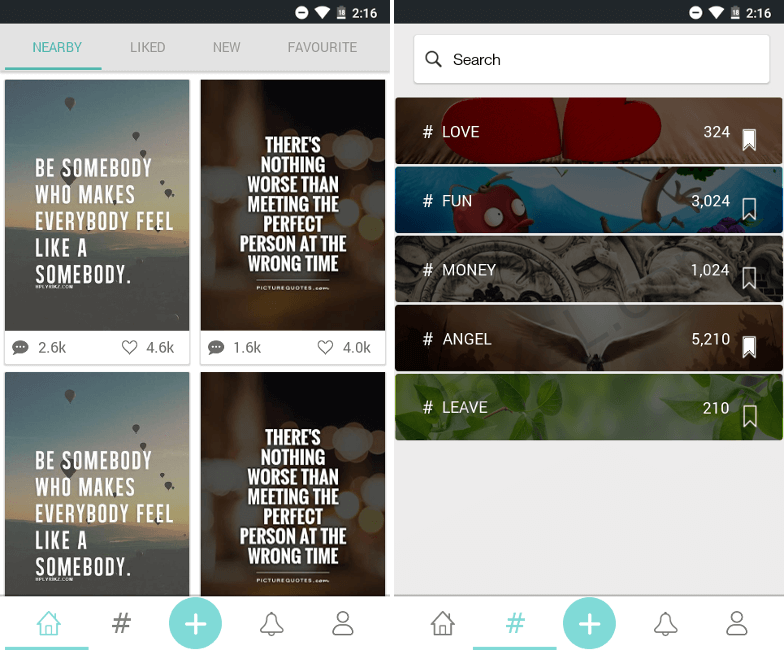 You & I
You & I is an image sharing app where user can create login and post images by editing. This app helps you to create attractive pictures with an amazing background and user will be able to write text on the image. The images can be shared easily and they will be categorized as per the user's convenience. This app is beneficial for creating slogan images and image quotes or motivational quotes. User can review and rate images on the basis of popularity and can also report if there is some spam.
Key Features
Image sharing app
Can add text to the images
Beneficial for making motivational quotes
Images can be rate and reviewed
Responsive app design that fits for every screen size
Run for all the platforms either Android, iOS, Windows and Blackberry
Technology used: Ionic
Taxi Now
Taxi Now is an app that will transform the way you move around the city. Tap on a button on your smartphone and you get a ride in just a few minutes, at no extra cost. Locate the available Vehicles nearby and select the driver who will instantly pick you up.
Key Features :
1. Set your pickup location
2. Pick the cab you want and see all available cabs
3. Tap "Ride now" to book your ride
4. Get instant confirmation with driver details
5. See your ride en-route on the map
6. Pay only after completion of your ride
Technology Used: YII2, PHP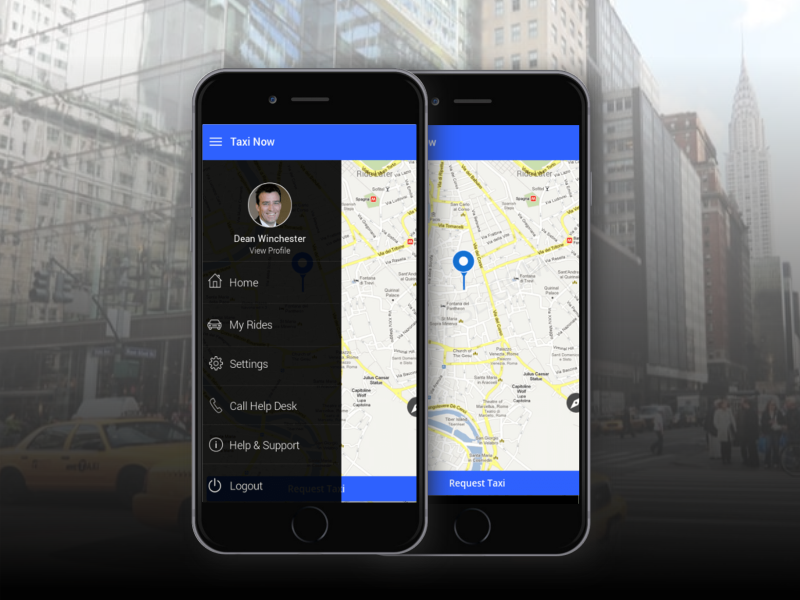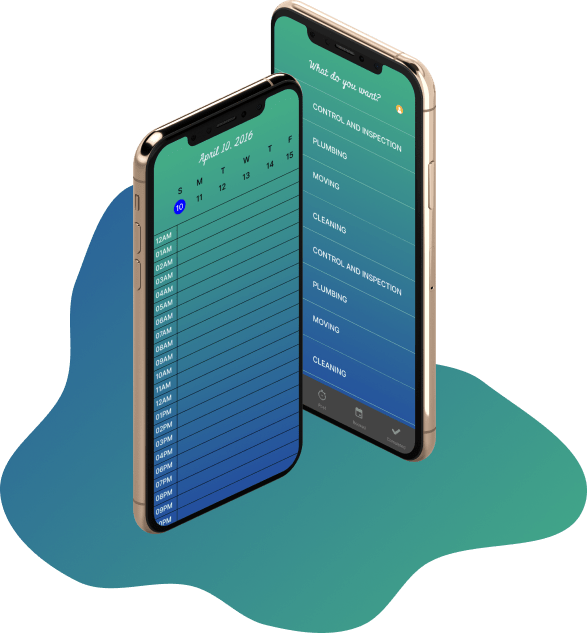 GetitDone
GetitDone is a multi-utility mobile application where user can search for people who can perform their daily tasks like gardening, plumbing, cleaning, and moving goods from one place to another. User can choose the task from a list of popular chores and errands and he will get connected with a skilled tasker within minutes of your interest. After booking your tasker will come to your door on the given time and completes the job and bills directly in the app.
Key Features
Allows users to book workers for household tasks
Saves you time and offer same-day help
Trustworthy and safe
You will get the record of worker before he reaches at your place
Responsive app design suitable for every screen size
Run for all the platforms either Android, iOS, Windows and Blackberry
Technology Used: Ionic
Tradvice
Tradvice is a stock broker application where an investor can take advice from brokers.
This application will take two users roles :
1. Investor
2. Broker.
Key Features:
View List of Brokers
Add Billing information
Manage Brokers
Accept/Decline "Broker Requests"
Rating and Reviews for brokers
Technology Used: jQuery, Bootstrap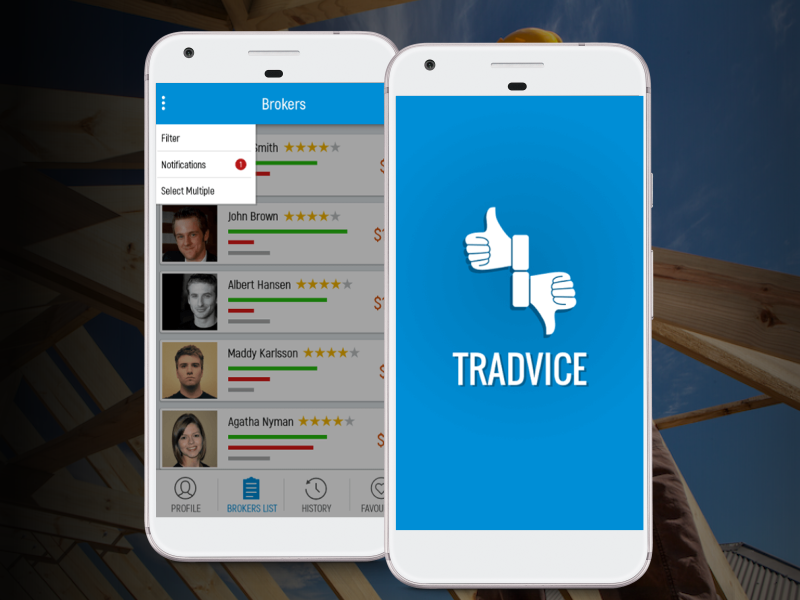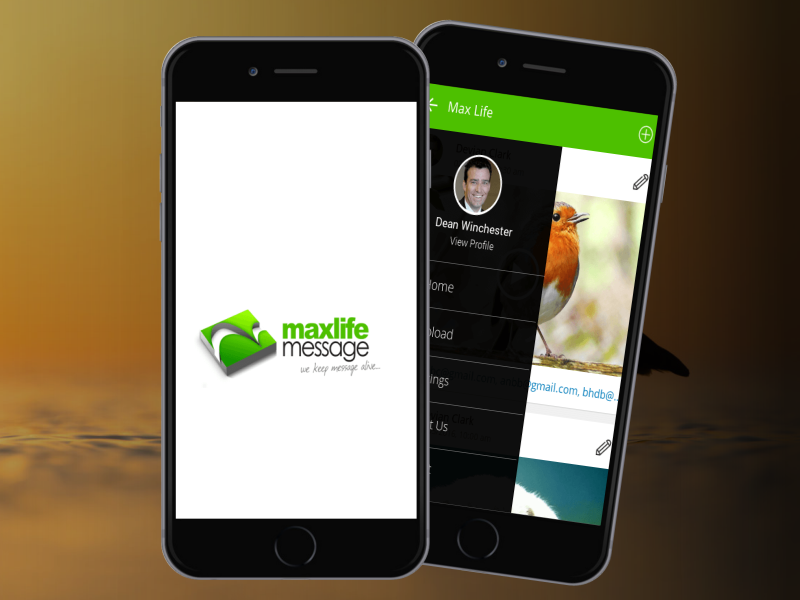 MaxLife
MaxLife is a message application where users can store and send messages in the form of videos, text messages plus pictures after they have passed away.
Key Features:
Push Notifications
Subscription Plans
Upload the Video, Pictures, Text
Edit or add their video anytime
View all the "SENT" & "Reply" mail
Technology Used: jQuery, Bootstrap, PHP
iREMEMBER
iRemember is a dictionary website that contains world of knowledge to an individual. It set the appearance of Pop Up of word, translation, and transcription and the user can add word to the database (cards) directly from dictionary.
Key Features:
1. Improve communication
2. Deliver information
3. Translation more for less
4. Increase translation productivity
5. Learn enterprise language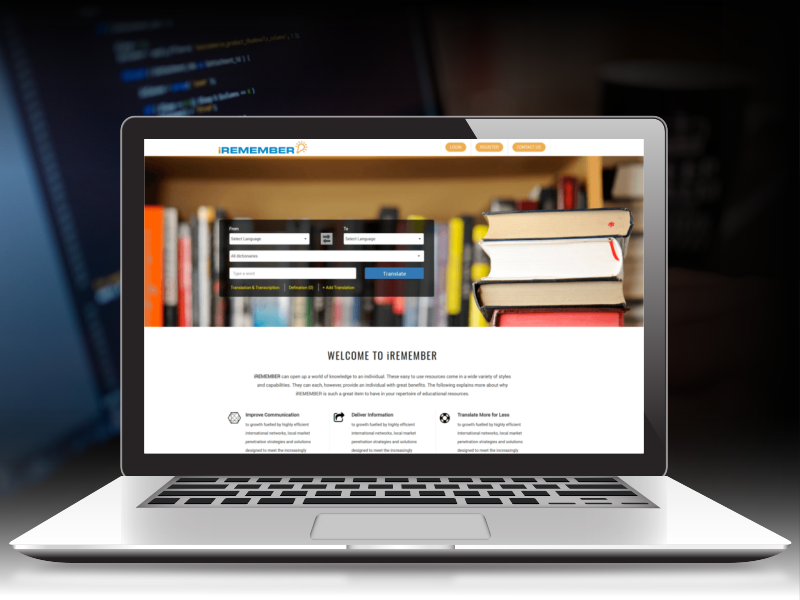 Bidding Wars
Bidding Wars is your local auction hotspot. Post your unwanted items (clothing, tools, furniture, baby gear etc.) for auction, and let local buyers bid to win or set the price you want to sell it for and let someone buy it now. When the auction is over, buyer and seller make prompt arrangements to meet up (buyer picks up, unless other arrangements have been agreed upon) and the item is exchanged for cash.
Key Features:
Push Notifications
Sharing of posts Via Facebook
Chat Integration
Post Availability
Search Management
Rating and Review
Technology Used: PHP, jQuery, Bootstrap, Yii Framework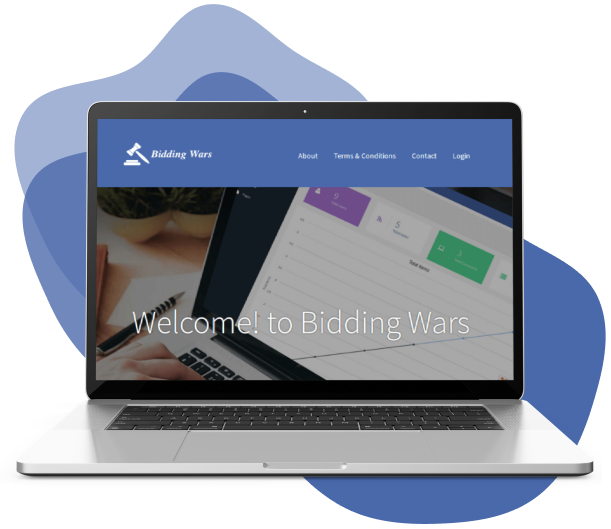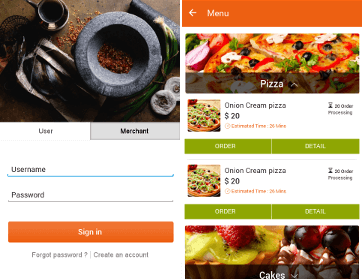 Food Express
The Food express is a food ordering application which helps users to order the food for delivery and pickup. Simply choose your neighborhood and see a list of all restaurants that deliver to you. Prices and delivery conditions are absolutely the same as in the restaurants itself, moreover Food Express features exclusive deals and offers. You don't need to keep piles of menus and remember phone numbers - with Food Express your food is just a click away! Food Express is fastest and smartest way to order soul-satisfying food online and fulfill those cravings
Key Features:
Delivery on demand, with minimum waiting time
Smart detection of your location and instant display of restaurants in your vicinity
Order food from a variety of restaurants based on your location
Ability to add multiple addresses be it your home, work or even a friend's place
Availability of both options, online and cash on delivery for payment of your order
Technologies Used: iOS, web, PHP, JQuery, Bootstrap,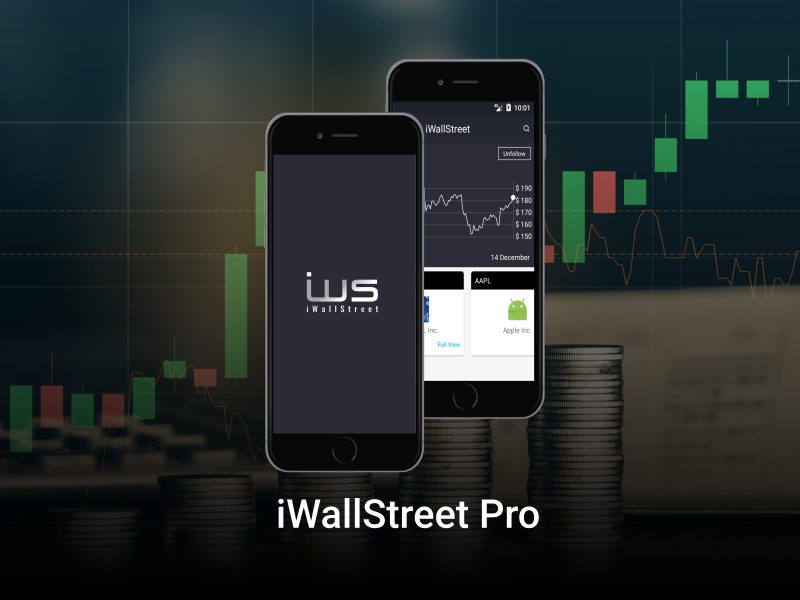 i Wall Street
iWallStreet Pro is a stock and financial market website giving quality data on stocks, businesses, cryptocurrency market additionally tracking micro cap stocks that could essentially contribute to investor's portfolio. It also offers a free comprehensive service, giving an edge to investors and dealers making sure they make timely and informed investment choices.
Key Features :
Seeking trading symbol
Watch list add and remove
Alert news
Real time statistic
Follow up with notification
Android App: https://play.google.com/store/apps/details?id=com.iWallStreet
Technology Used: Android,
Red Centurion
The Red Centurion app lets you book & purchase services from suppliers around the world from a single app anywhere. Browse, shop by department, compare prices, read reviews, share services with friends, & check the status of your bookings, search by cities & get the best & the closest security service that you need when you need it.
Key Features:
Able to book and purchase services
Automatic notifications
Choose the security service
Manage your bookings
Technology Used: PHP, Android, IOS, Bootstrap, jQuery, Yii Framework
Android App: https://play.google.com/store/apps/details?id=com.redcenturion&hl=en
iPhone App:https://itunes.apple.com/us/app/red-centurion/id1292586323?ls=1&mt=8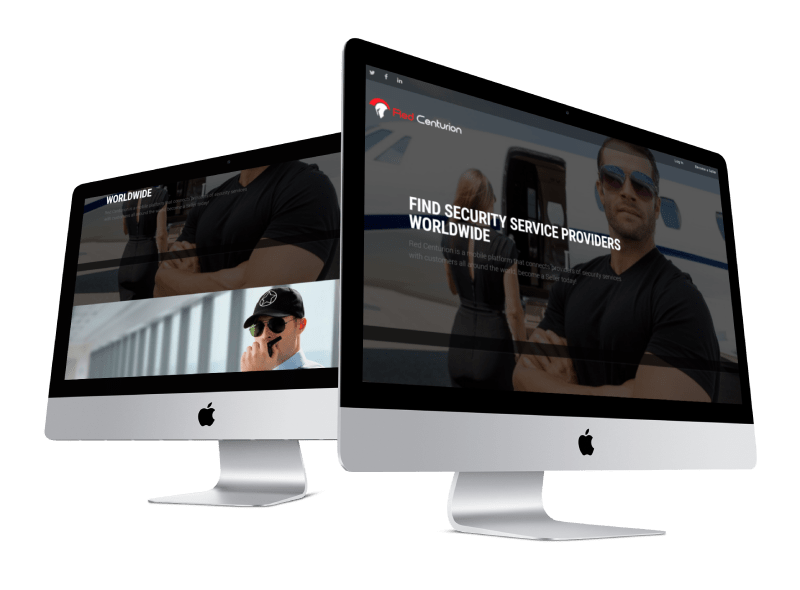 Filipinas Gifts
Filipinas Gifts is the online florist from Philippine that offer professional and faithful manila flowers gifts delivery service in manila & all over Philippines. Filipinas gifts delivery center offer many kinds of manila flowers gifts, such as roses flower, lily, ,chocolate, toys, jewelry, fruit, gift in Saint Valentine's Day flowers, Christmas, mother's day, father's day, festival, Birthday, anniversary etc.
Key Features
Online florist in Philippines
Deliver flowers to loved ones on different occasions
Offer manila flowers and gift delivery services
Can send gift basket gifts including chocolates, cakes, and wines
Technologies Used: Android, jQuery, PHP,
Link: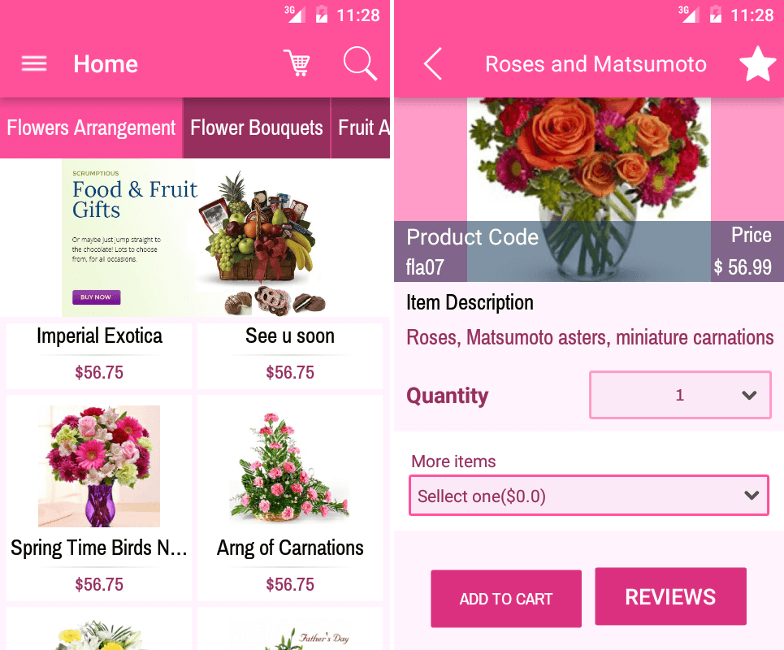 Shooti
Shooti is a forum like application that run on ionic platform and is one of the best example of our hybrid apps development. Shooti app is a question answer app which allows both students and professor to post question related to several topics and answers for the same. Users can either add question, like or comment on the question asked, can mark the question as spam and report abuse. If is like a forum which helps students and teachers to interact with each other on a public platform.
Key Features
Student can make profiles
Professors can make profiles
Both students and professor can post questions
Questions posted can be reviewed by everyone
Users can comment, like or mark spam on the questions or answers
Run on all the platforms like Android, iOS, Windows and Blackberry.
Responsive App Design that fits for every screen size
Technology Used: Ionic