200
+
Technologies Covered
Services We Offer
Get work done in 200+ different technologies.
Reshape Your Business With Our Agile Development Process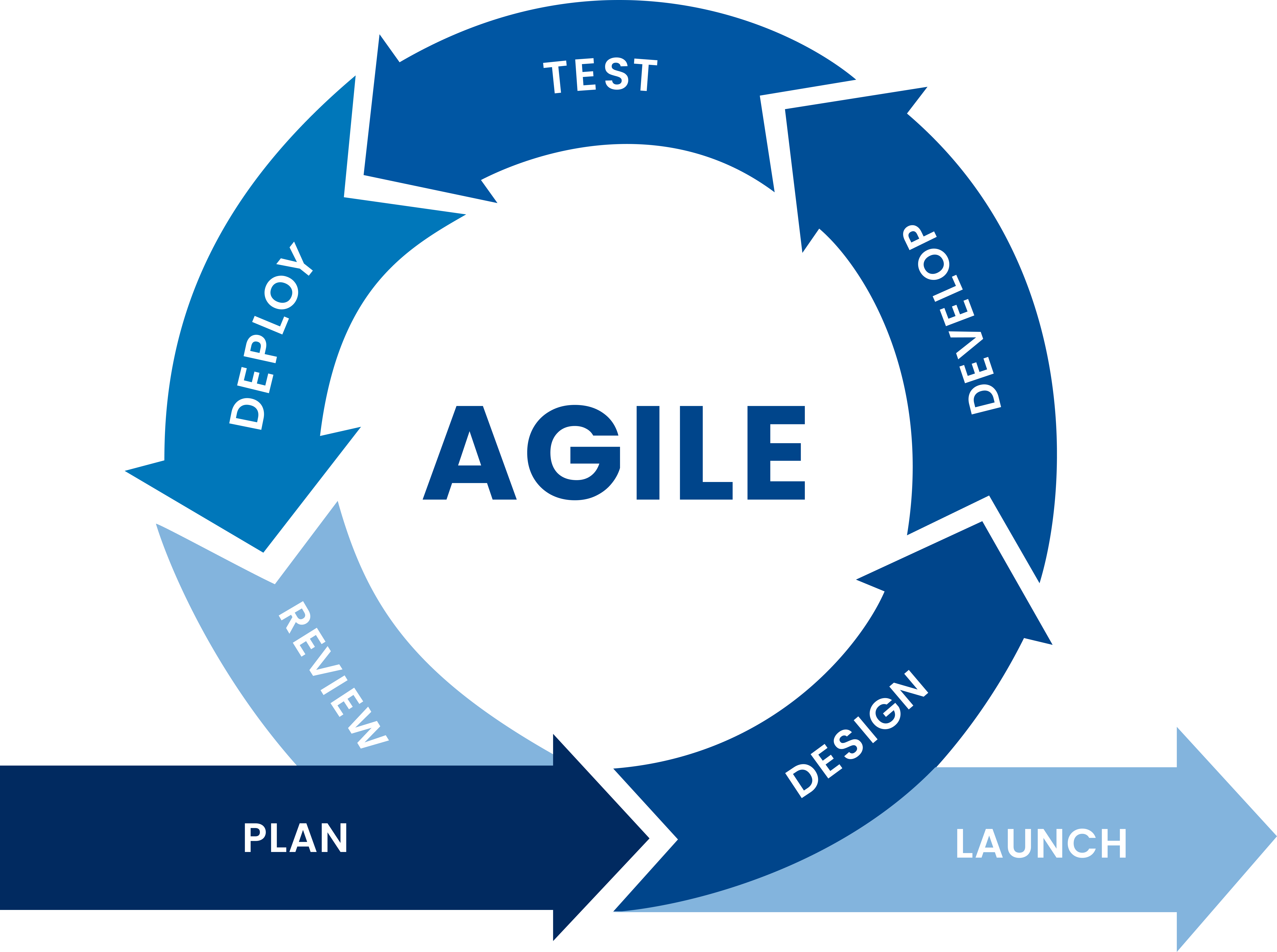 Become the next big thing by implementing our robust Agile development process.
Our
Process
01
Customer Satisfaction
We follow a customer-centric approach, ensuring that the final product meets our customer's expectations.
02
Team Collaboration
We promote teamwork and collaboration, maintaining transparency with customers by keeping all communication channels open.
03
Faster Time-to-Market
By breaking down the development process into smaller iterations, customers can respond quickly to market demands and gain a competitive edge.
04
Cost Efficiency
We focus on delivering value early and frequently, allowing businesses to prioritize features based on their value and return on investment.
05
Enhanced Flexibility
Our solutions enable businesses to adapt to changing requirements, ensuring that the final product aligns with the evolving needs of the business.
06
High Quality
We emphasize continuous testing and feedback, ensuring that quality is built into the product from the early stages.
Industries We Serve
We are your technology partner gateway for scalable, responsive and secure solution.
Accolades And Recognition As A Global Business Leader
Our Happy Clients
We are result-oriented! We believe in going an extra mile for our clients.
We Are Proud Of Our Rich Portfolio!
Have a glance at our work and see how we continue to deliver result-oriented business solutions.
What Our Clients Say!
Over 2000+ satisfied clients and growing.
Although the workflow goes up and down I found them very professional to carry this part of my business. Make ToXSL your technology partner.
I highly recommend ToXSL Technologies. They are a very professional and efficient and were easily able to do everything I required for a mobile application and web interface. It was also done for a fair price and they were able to complete everything in the time provided. This was done through daily contact and weekly updates on the project versions. If you are browsing companies I can definitely say that ToXSL Technologies is a 5 star company like the reviews say.
Our project was rather complicated and difficult, but the team at ToXSL managed to handle it with great patience and care, following each step of the process and listening to my business requirements. Several issues rose while putting the changes live on my website and this is when the team showed most professionalism. They managed to resolve all issues one after another with good attention and time management. I would definitely recommend working with ToXSL Technologies.
Very smooth working experience over a 6-month period. They communicated well with me and really understood my requirements and worked on them. Importantly, they did not overpromise on features and were very transparent on their deliverables would be. Very happy with their overall work.
We are really happy with the project! They delivered a great product with an affordable price in a perfect time frame.
Hired for a complex app, met my expectations. Already plan to hire again on future projects.
The team at ToXSL work professionally throughout the project, they put client satisfaction first and ToXSL team priority to ensure the works delivered according to our requirement. The team even walk extra miles to make the changes needed on time. I extremely recommend Toxsl for anyone looking for a developers. I will definitely start a new project with ToXSL soon and will prioritise ToXSL for any of my future projects. I would like to personally thanks the ToXSL team for their excellent work handling my projects.
We have enjoyed working with them, they have dedicated team almost 24/7 to support and help, they have delivered a project using IOS, Andorid and WEB (PHP) and all of the job were done perfectly, they are trustworthy, and they even support you after the contract finish for example they will upload the code into our servers after closing the contract. The team were all cooperative and supportive.
Great work! They are excellent communicator and work is great!
It was a great Experience will work with the team again for sure.
Our Latest Blogs
Explore our latest tech stories & news.